There are loads of great performance car bargains out there but which ones give you the absolute best bang for your buck? The budget is 20 grand and here are our Top 5
5. Toyota GT86/Subaru BRZ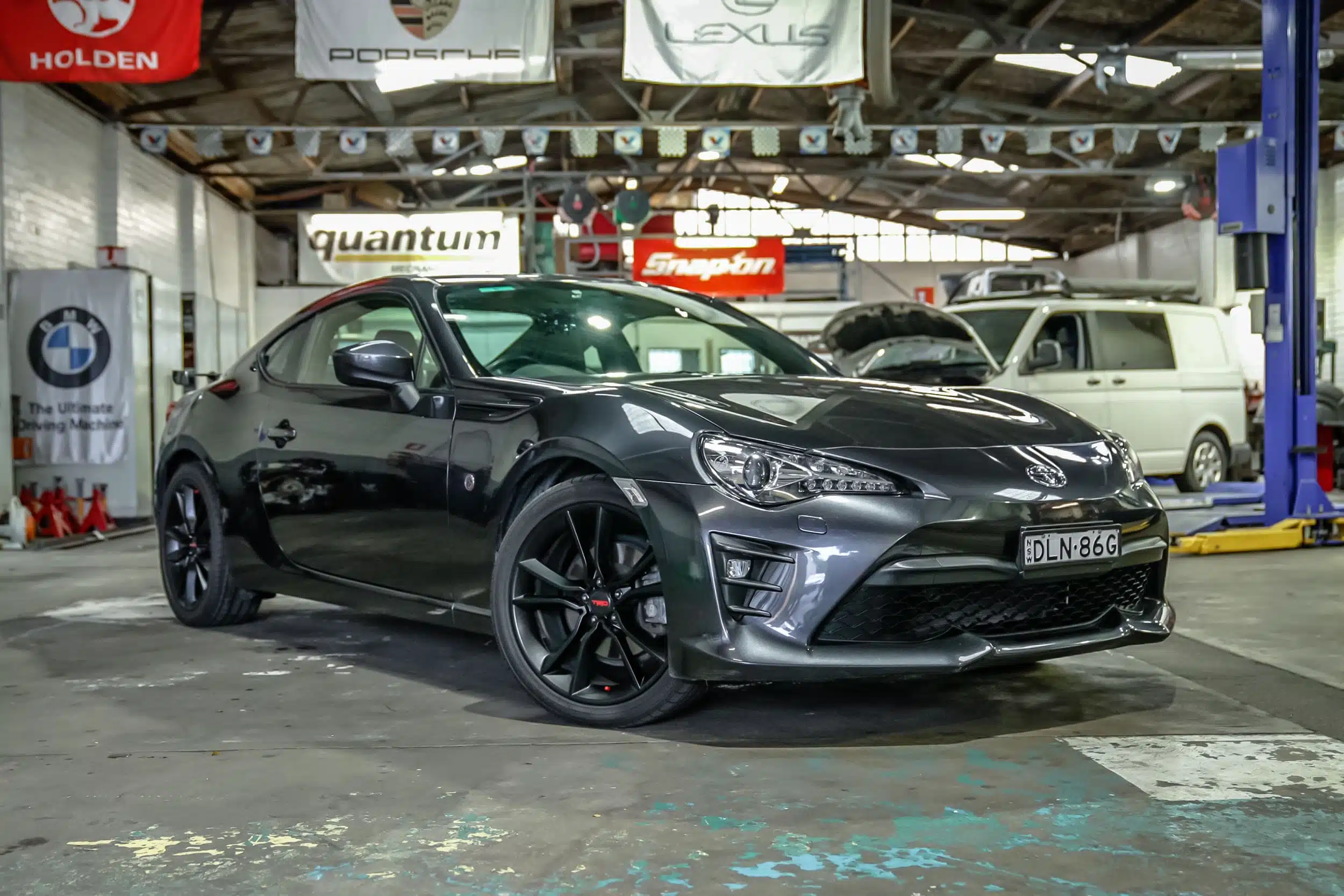 In fifth place, it's front-engined, rear-wheel drive and it comes from a manufacturer, or two that have a long history of making some incredible performance cars, it's the Toyota GT86/Subaru BRZ 86.
Almost all the ingredients are there, the layout is just right, it's the perfect size and it doesn't weigh too much, the driving position is spot on, but, I think we all wish it had just a bit more firepower. 
Now for 20 grand you will be looking at earlier higher mileage examples and this is a performance car so make sure you go over it with a fine tooth comb and make sure it has a solid service history but, there are some cracking examples out there for this money.
4. Fiesta ST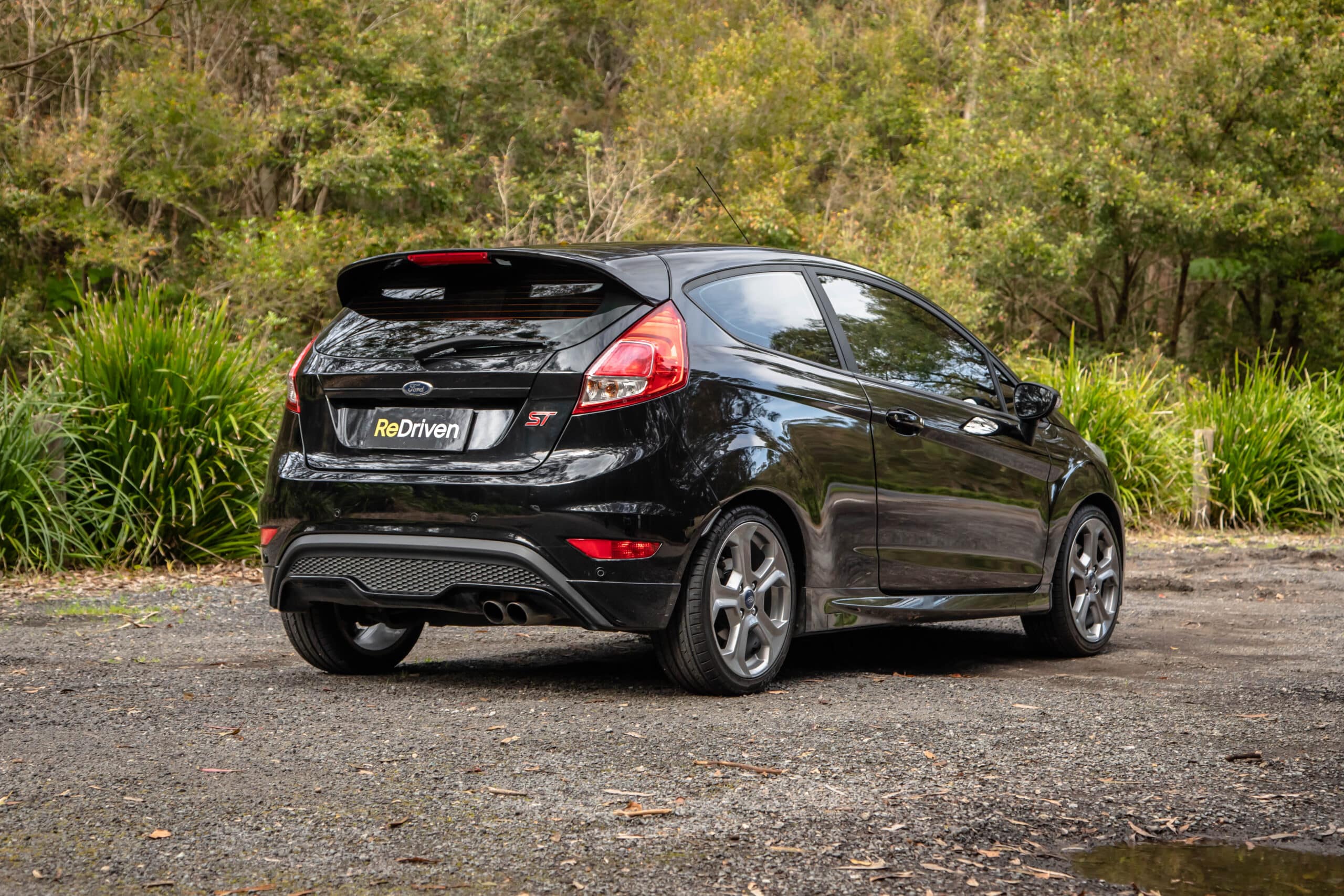 Anyone that scoffs at our fourth place getter for being a wrong-wheel drive shopping trolley has no idea what they're talking about. These things are brilliant, and I should know, because I had one, and I miss it, alot. It's Fords Fiesta ST.
If it's good enough for Ken Block to slide into celebrity status, surely it's good enough for the rest of us. Ok, Ken's Fiesta is about as close to the road car as Kim Kardashian is to having any talent but in all seriousness, the Fiesta ST is a brilliant little car.
Sticking a torquey, turbo-charged engine in the front of a small, light hatchback has been a recipe for fun for decades but when it's combined with delicious steering and a taught and responsive chassis set up, the Fiesta ST is a bit of a giant killer.
3. Volkswagen Golf R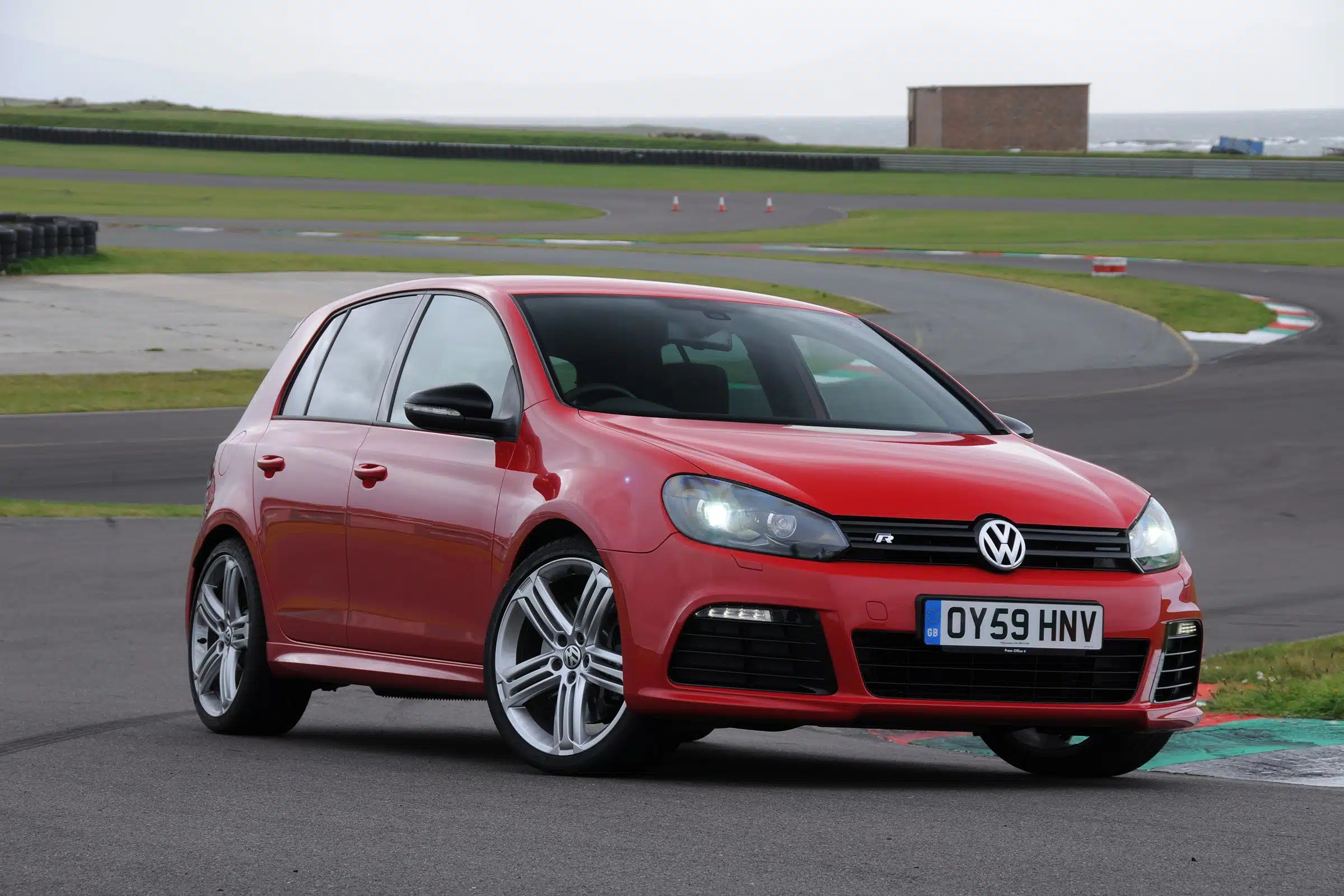 In third, it's probably the most sensible car on our list, at least in terms of looking very grown up and mature from the outside, it's the Mk6 Volkswagen Golf R.
Ok, 20 grand probably won't buy you the most pristine Golf R but these things are genuinely rapid even when standard. A powerful 2-litre turbocharged four-cylinder engine mated to either a 6-speed manual or DSG gearbox sending drive through all four wheels will get the classy Golf rocketing down the road as enthusiastically as Leonardo DiCaprio avoids women his own age.
But start fiddling with the oily and electronic bits and the Golf R is capable of embarrassing some very capable and expensive supercars. An 11 second quarter mile is not to be scoffed at.
2. Mazda MX-5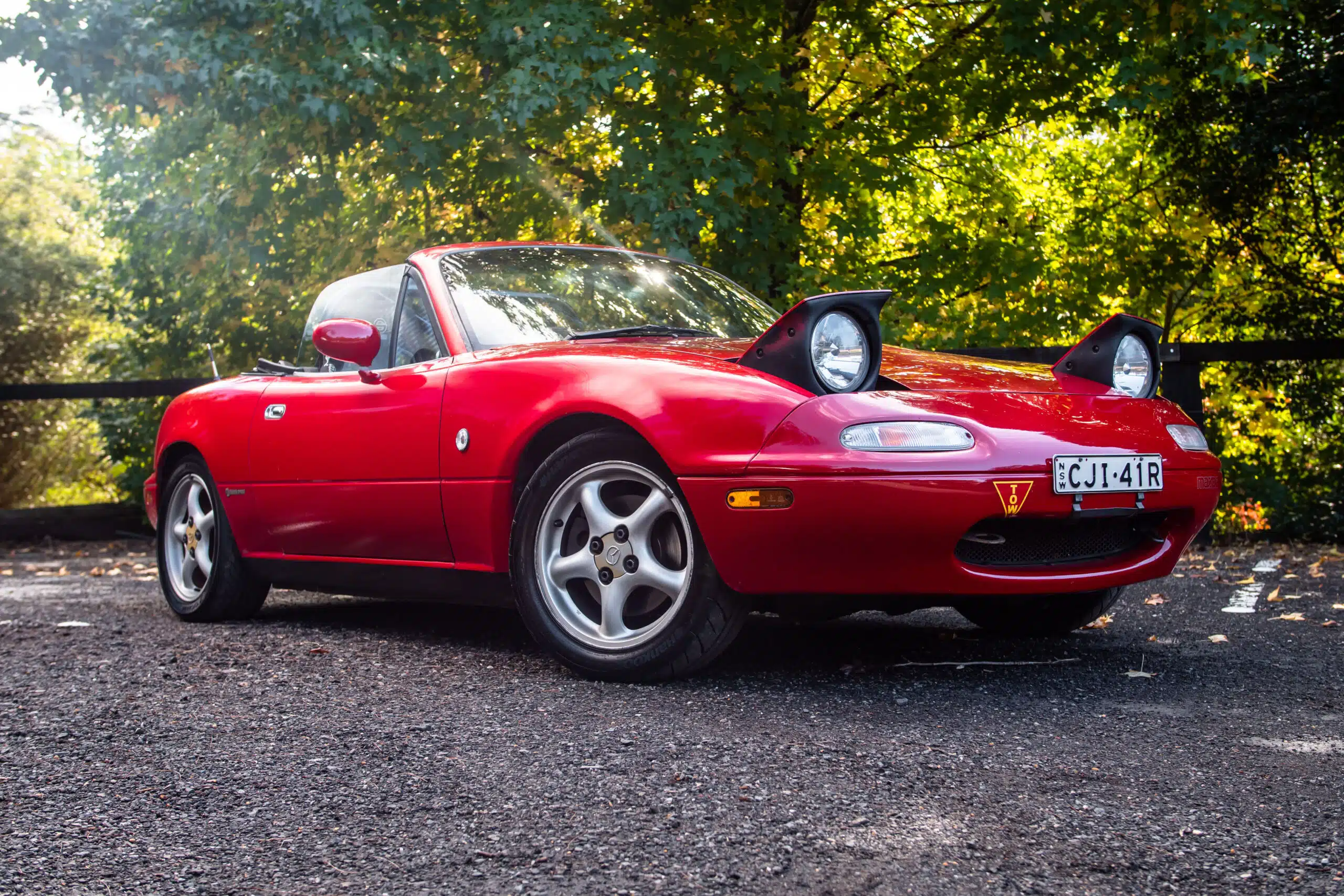 When the category is performance cars under 20 grand, of course this thing had to be included. It might just be the epitome of maximum driving fun for minimal money, it's the Mazda MX-5.
Like the Fiesta ST, those that think these things are just some hairdresser's car have either never driven one or require a car that helps them compensate for areas on their anatomy that might be lacking in size.
20 grand opens up a load of options when it comes to the MX-5. You could have the turbocharged NB series SE, a pristine NA series 3 or maybe even the 1.5-litre version of the current generation ND. Which one should you get? It doesn't really matter because they're all truly brilliant in their own way, just get the one you like the most.
1. Subaru WRX (STi)
In first place is the 2002 to 2005 Subaru Impreza WRX STi. Don't get us wrong, finding one of these for 20 grand might take some serious shopping around as they have become a bit of a holy grail car, but that's just another reason to buy one.
If the original GC8 Impreza WRX is just a little too raw but the third-generation GH and GE are a little too soft for you, then the GD combines nearly all the raw tactility of early WRXs and mixes in just the right amount of creature comfort, resulting in a truly dynamic and special car that you can genuinely use everyday.
These things are special, but quick tip, try to stick to the 2002 to 2005 models as their 2-litre engines are proving to be far more robust than the 2.5s that replaced them. 
We've reviewed versions of the Mazda MX-5, Volkswagen Golf R, Subaru WRX, Ford Fiesta & Toyota 86.
In the market for a used car? Check out all our ReDriven Cheat Sheets.
Find all our video reviews over on YouTube.