Navigating the used SUV market can be a minefield for the unprepared buyer. Certain models that may seem attractive initially, prove to be more trouble than they're worth due to their poor long-term reliability and high maintenance costs. Here', we'll be going through some of the worst SUVs on the used market today.
Nissan Pathfinder
Many owners out there love their Pathfinder and have never had an issue and that's wonderful. But I had one of these 4th generation 2013 to 2020 Pathfinders as a long-term press car, and even back then when it was new I remember thinking, you'd only buy one of these if you had never test-driven anything else, because it is very bloody average.
It felt old even when it was new, they can be very average on fuel, the handling and suspension feels a bit soggy and the infotainment system is rubbish, even Nissan's after-sales support is regarded as some of the worst out there.
But mechanically, things are even worse. Up until the early 2000s, Nissan maintained Japan's reputation for making extremely reliable vehicles, but since the company's merger with French motoring giant Renault, Nissan seems to have slowly lost its mojo.
This generation of Pathfinder tends to prove that. There are plenty of reports of higher-than-average and very annoying mechanical, interior and exterior trim and electronic issues, but the big failure point for the Pathfinder surrounds its continuously variable transmission or CVT.
The issue is that the belt or the chain, in this case, can wear prematurely or start slipping between the two pulleys. This results in shuddering and vibrations that can lead to damage and catastrophic failure, which can cost many thousands of dollars to repair.
Now to Nissan's credit, Pathfinders did improve with each new year model and when these vehicles were under warranty, most of the fixes were carried out quickly and at no cost to the owner, but with Pathfinders finishing their new car warranty periods, just don't run the risk, there are plenty of other SUVs out there that, even aside from the CVT dramas, are just better in every way.
BMW X5
Now, in a way, this one continues on from the BMW 5 Series that made the list in our Worst cars to buy in 2023 list, as the X5 is something of a jacked-up SUV version of the 5 Series, but in the X5's case, the research shows that the 2014 to 2018 F15 is the worst of the X5 generations. In saying that, the 2007 to 2013 E70 X5 also has a long and often terrifying list of potential issues too.
But focussing on the third-gen X5, as well as pretty much every engine in the range reporting a range of common issues, the most popular powerplant across the F15 X5 lineup on the used market, is the 3.0-litre N57 turbo diesel straight 6, and it can commonly suffer from everything from turbo failures to fuel injectors failing to crankshaft damper issues to High-Pressure Fuel Pump problems, EGR complications and high oil consumption, which can all result in an engine just feeling grumpy through to complete catastrophic failure.
On top of that, many owners reported major issues with electronics, transmission faults, steering problems and even exhaust issues. Now, obviously, with fastidious maintenance, many of these problems can be avoided, but the risk is when you're buying used, many examples haven't received this level of care, and there are even some sellers out there falsifying documents and just blatantly lying, so it is critical to verify that any used X5 you look at has a genuine and thorough service history
Or just don't take the risk and buy something more reliable to start with.
Nissan X-Trail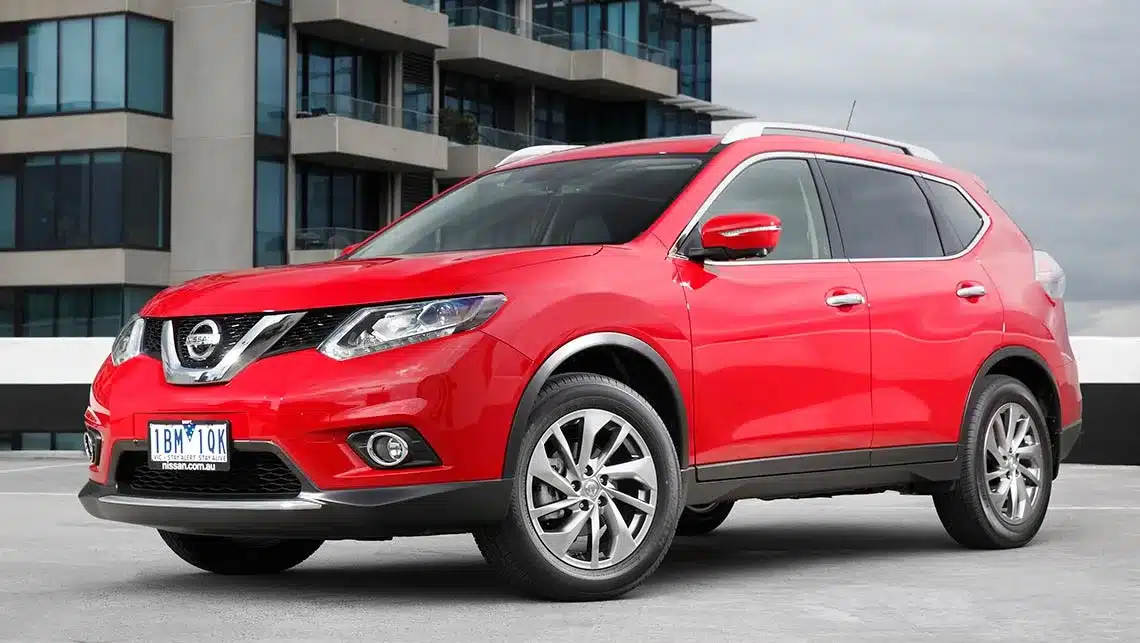 Now I've owned two Nissan X-Trails and I never had a problem with either, so surely the experts and our research are wrong. Well, unfortunately, just because my personal experience was great, that does not represent the entire market. And I do tend to love shit cars.
The major complaints tend to surround the 2013 to 2022 T32 and to a lesser extent the original 2000 to 2007 T30 Nissan X-Trails. The T32's issues are very much like its bigger sibling Pathfinders. Various electronic gremlins like warning lights illuminating when there are no issues, air conditioning annoyances, fuel injection issues, engines not starting or stalling but the big problem is again, that bloody CVT.
Even though the transmissions do vary between the X-Trail and Pathfinder, the belt is steel in the X-Trail and chain-driven in the Pathfinder, the X-Trail can suffer the same shuddering and vibrations and potentially catastrophic failures as in the larger Nissan. While servicing and maintenance are absolutely critical to at least try to avoid these problems, a better way to avoid them is to not buy an X-Trail in the first place.
Then when it comes to the older original T30 model, these can potentially be a tough little nugget of an SUV and as I said, I personally never had an issue with mine, except for the crank angle sensor failure which happens to all of them, but the major problem occurring, surrounds the head gaskets letting go.
The drama here is, if you're paying someone to fix it and there are complications, the cost of repair can sometimes be more than what the entire X-Trail is even worth, it might be just safer to buy an equivalently aged Toyota RAV4 or Honda CR-V instead.
Audi Q5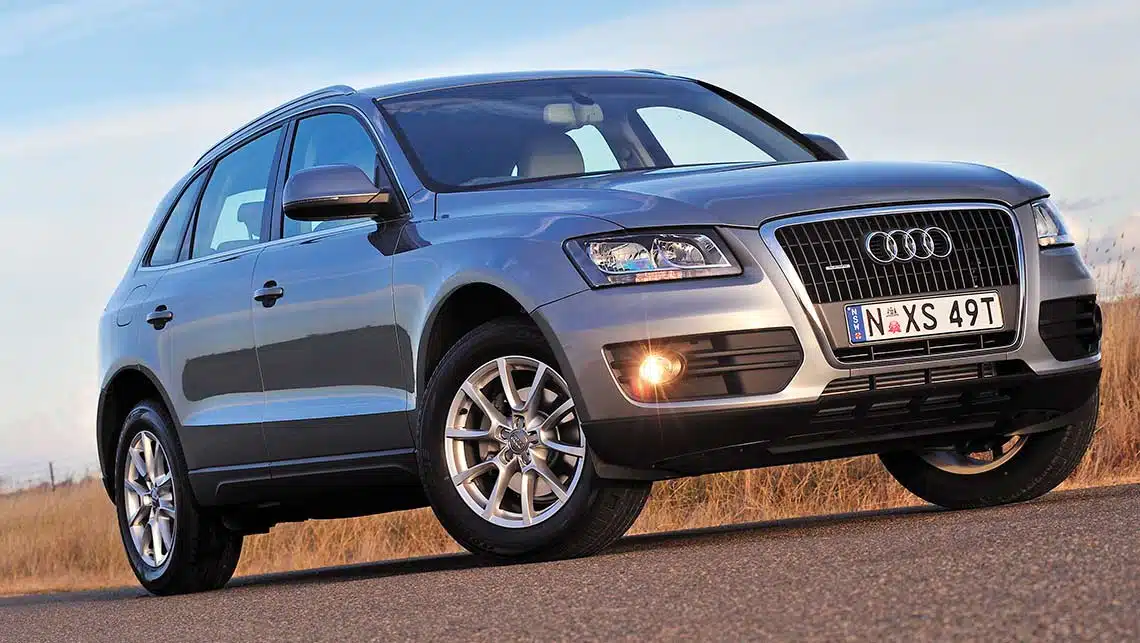 Unfortunately through our research, we found that both generations of the Audi Q5 are enthusiastic about waving red flags, in fact, two of the Audi technicians we spoke to both claimed one generation was worse than the other, they just couldn't decide on which generation that was.
But let's focus on the positives first, they're lovely to look at and be in, they offer a wonderful driving experience, the levels of practicality, tech and safety are excellent and, Mexico continues to prove that they can excel when it comes to the levels of fit and finish. That's right, the Q5 is made in Mexico, and last time I checked, Mexico isn't in Germany, or even Europe.
Anyway, what goes wrong with them? First-gen Q5s can suffer from suspension and brake complications, electrical system issues and many customers even complained of faults with the bodywork.
Mechanically, diesel-engined Q5s account for more concerns than their petrol counterparts and specifically the 3.0 TDI Quattro engine can suffer from sensor issues, excessive oil consumption and oil leaks, throttle body dramas, serpentine belt issues, ECU gremlins, fuel pressure regulators can fail and the transmission can play up. But the petrol power plants don't come away unscathed either.
The 2.0-litre turbo power plant can have timing chain complications that can result in catastrophic engine failures, there are water pump issues, excessive oil consumption, fuel flanges can leak and obviously, there's all the various electronic gremlins, not to mention engine bay plastics that are now getting on the brittle side.
The second-generation Q5 does tend to fair a little better for mechanical issues, most likely because it's a more recent vehicle so the issues haven't had time to show themselves yet, and you'd like to think Audi or Volkswagen have tried to improve the mechanicals over time, but on the flip side, the reports show that electronic dramas are more prevalent in the newer generation.
As a disclaimer here, both of those owners close to me adore their Q5s and have honestly never had an issue, and that will be the case for many owners out there, but my friends have both owned their Q5s since new and both are perfectly maintained. But if you are buying used, are you 100% sure that the Q5 you're looking at can claim the same sort of history because if it has missed a service or two, or if the previous owners have cut corners, be prepared for the worst.
Mercedes-Benz GL Class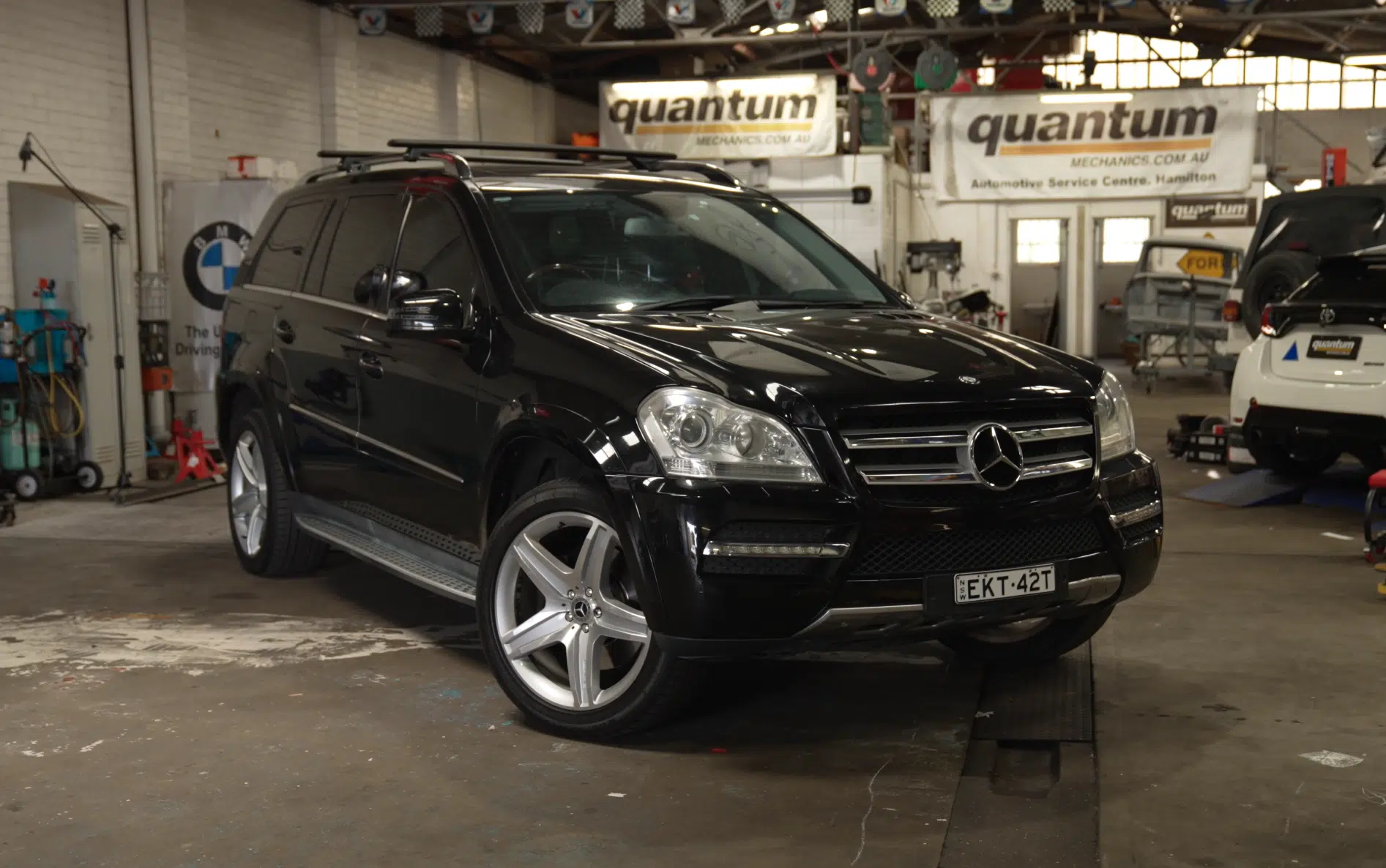 Specifically, we're talking about the first-generation, 2006 to 2012 X164  GL-Class which many are attracted to thanks to all the image bullshit that comes with luxury European brand names, like Mercedes-Benz. But the GL-Class wasn't made in Europe, it was poorly bolted together in Tuscaloosa,  Alabama, and if you're terrible at geography, that's in America.
The list of common faults on these huge SUVs is ridiculous. Electrical problems like door look and tailgate locking mechanisms completely failing, sometimes even locking owners out of the car, powered tailgates not opening or closing, exterior lighting issues, sunroofs leak which results in all sorts of major electronic issues and your fancy SUV smelling like wet dog.
The air suspension can completely fail, infotainment systems can become glitchy and slow or just stop working. Engine-wise, diesel models suffer from the same problems seen in other modern diesels like EGR and cooler issues, DPF-related problems, leaking injector seals and choked-up inlet systems. Terrible transmission shudder and delayed gear selection issues are quite common. Hub and wheel bearing issues are becoming more common over time, generally caused by loose driveshafts, sometimes even ending in catastrophic wheel bearing failure.
The list goes on and on but the good news is, the parts and labour required to fix everything will cost a premium and with the GL-Class weighing more than most family homes, it's also incredibly tough on the consumables like tyres and brakes, which being large and needing to be premium, will also be expensive.
Even better news is that these depreciate in value at an astounding rate so you won't only spend thousands maintaining and fixing it, you'll end up with an SUV worth a fraction of what you paid for it in the first place.
But some people just love their luxury brand names no matter what don't they? It's sad.
Range Rover / Land Rover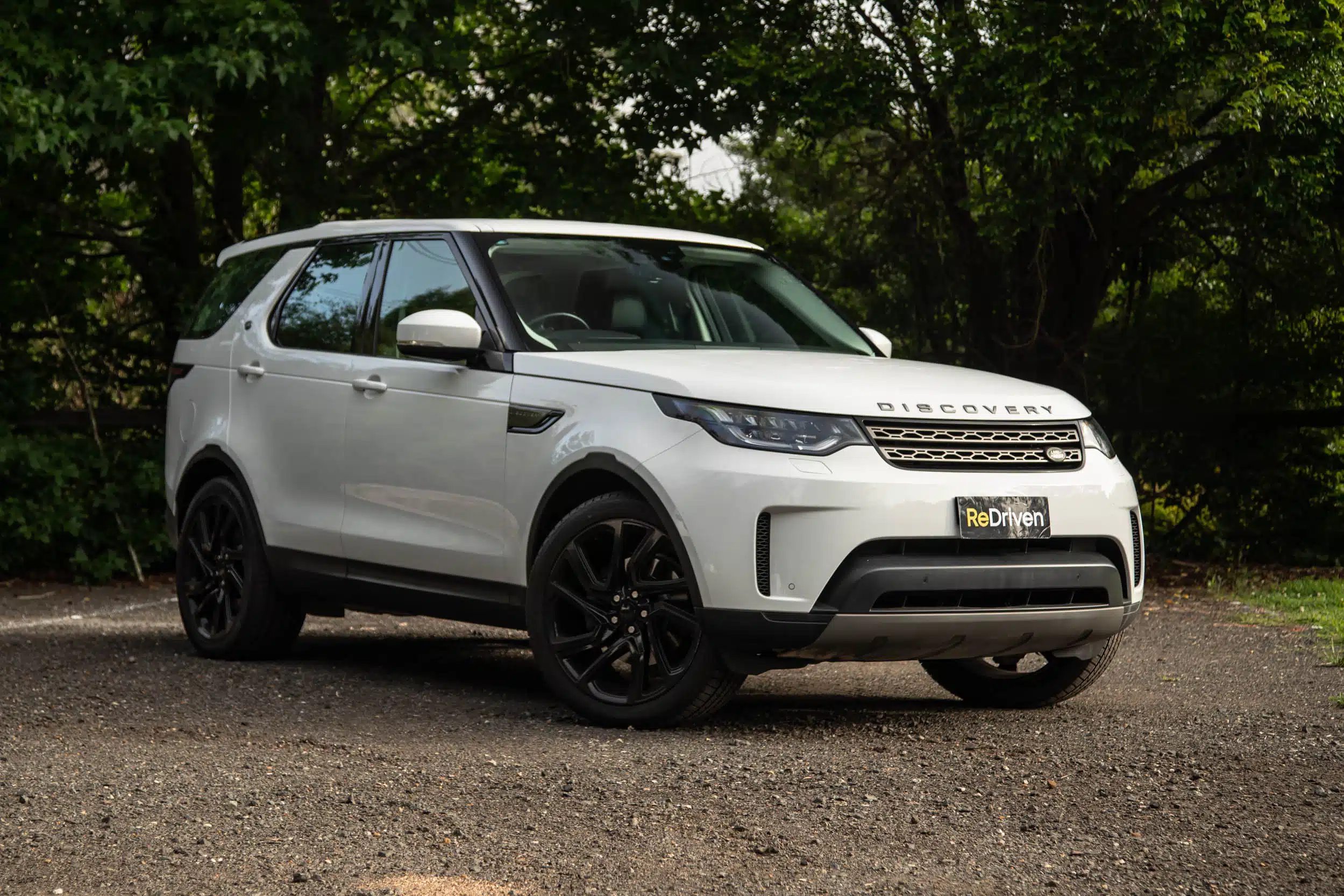 While researching this list, we realised it could have been made up of nearly purely Land Rover and Range Rover products. The Evoque, Discovery, Disco Sport, Range Rover Sport, Velar, big daddy Range Rover, and even the current Defender all have long and concerning lists of common complaints attached to them no matter what the generation. Maybe excluding some of the really early Discoverys but even then, for the majority of us, anything wearing a Land Rover or Range Rover badge really should be avoided.
But, let's get something straight, not every single Land Rover or Range Rover out there is going to be a disaster, read through the comments on our review videos or check out the owner's groups and there are thousands of owners that have had a completely flawless experience, the right Land Rover or Range Rover can be an exceptional SUV. The issue is, the difference between the good and the bad ones can be enormous and when buying used, especially without any or a rapidly concluding new car warranty, the chances of buying someone else's problems tend to increase. And what problems might they be selling you?
Well thanks to the entire range sharing loads of components, all can be guilty of everything from endless and mysterious electrical gremlins to air-conditioning failures, brakes, fuel system, infotainment and suspension issues, interior and exterior trim issues, and mechanically, you name a problem, chances are it'll happen to a Land Rover or Range Rover including far too many catastrophic engine failures.
To put into numbers just how bad these can be, many auto industry experts, including those that work for Land Rover/Range Rover, claim that the Discovery Sport is the very worst of the bad bunch and some stats show that over 35% of all Disco Sports sold, have reported major issues. And remember, Land Rover/Range Rover is classified as a premium brand so parts and labour costs, expectedly, do ask a premium.
If you're a hardcore fan, either love working on your vehicle or are in the financial position to easily pay for the ongoing maintenance and repairs, and you have a second car to drive around in while your Land Rover or Range Rover is away getting repaired, absolutely, buy one because when they work, they can be phenomenal vehicles, but if you don't meet that criteria, you'd be crazy to take those sorts of financial risks.
Holden / Chevrolet Captiva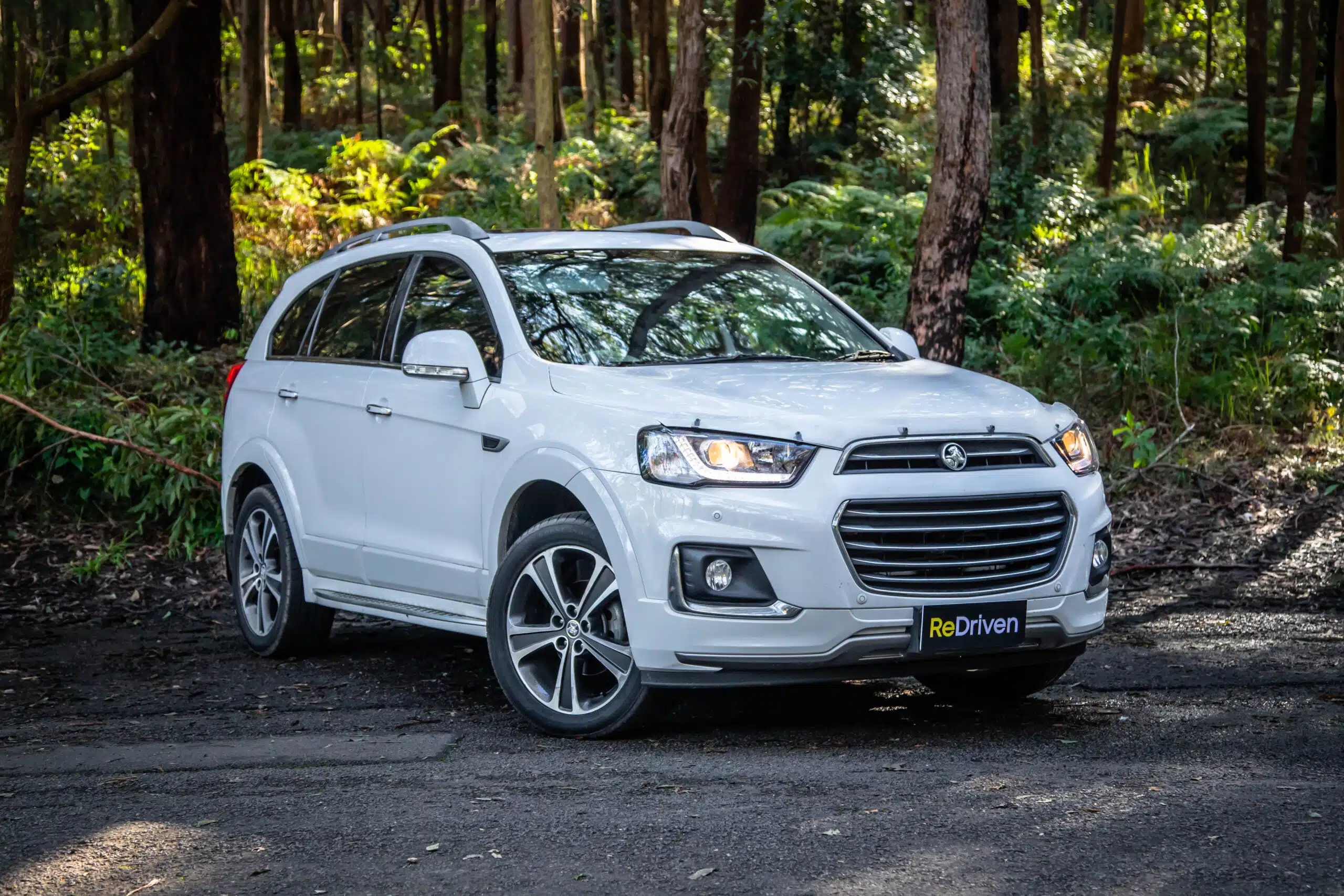 Commonly referred to as the Holden Craptiva or 'that piece of shit that's broken down yet again', the Captiva is about as bad as a modern vehicle can be. Suffering from extensive reliability and quality problems like catastrophic engine failures at worst, through to oil leaks, timing chain failures, camshaft problems, DPF and EGR issues at best, as well as transmission failures, electronic problems, poor wiring connections and faulty computer body modules that control many of the vehicle's functions.
Even the ECU throws up incorrect codes, so when a mechanic is trying to diagnose a problem, having the car blatantly lie to them only makes matters worse and often ends up costing the owner more in labour charges. But again the disclaimer, apparently, I mean we've never actually met one of these people, but apparently, there are people out there that have never had an issue with their Captiva and they love them, and if that's you, go buy a lottery ticket because luck is clearly on your side.
Otherwise, don't buy one, you deserve to be happy, and the Captiva will deny you of this.
We've reviewed many of the cars on this list: Check out our reviews of the Nissan X-Trail, Mercedes-Benz GL-Class, Holden Captiva and Land Rover Freelander 2 & Land Rover Discovery.