With the latest G80 M3 and M4 BMWs landing in showrooms and the monstrous M5 CS just around the corner, we thought it only fitting to pay tribute to the cars that have built BMW Ms notoriety and reputation. So, here are our top 5 BMW M cars of all time.
5. BMW E39 M5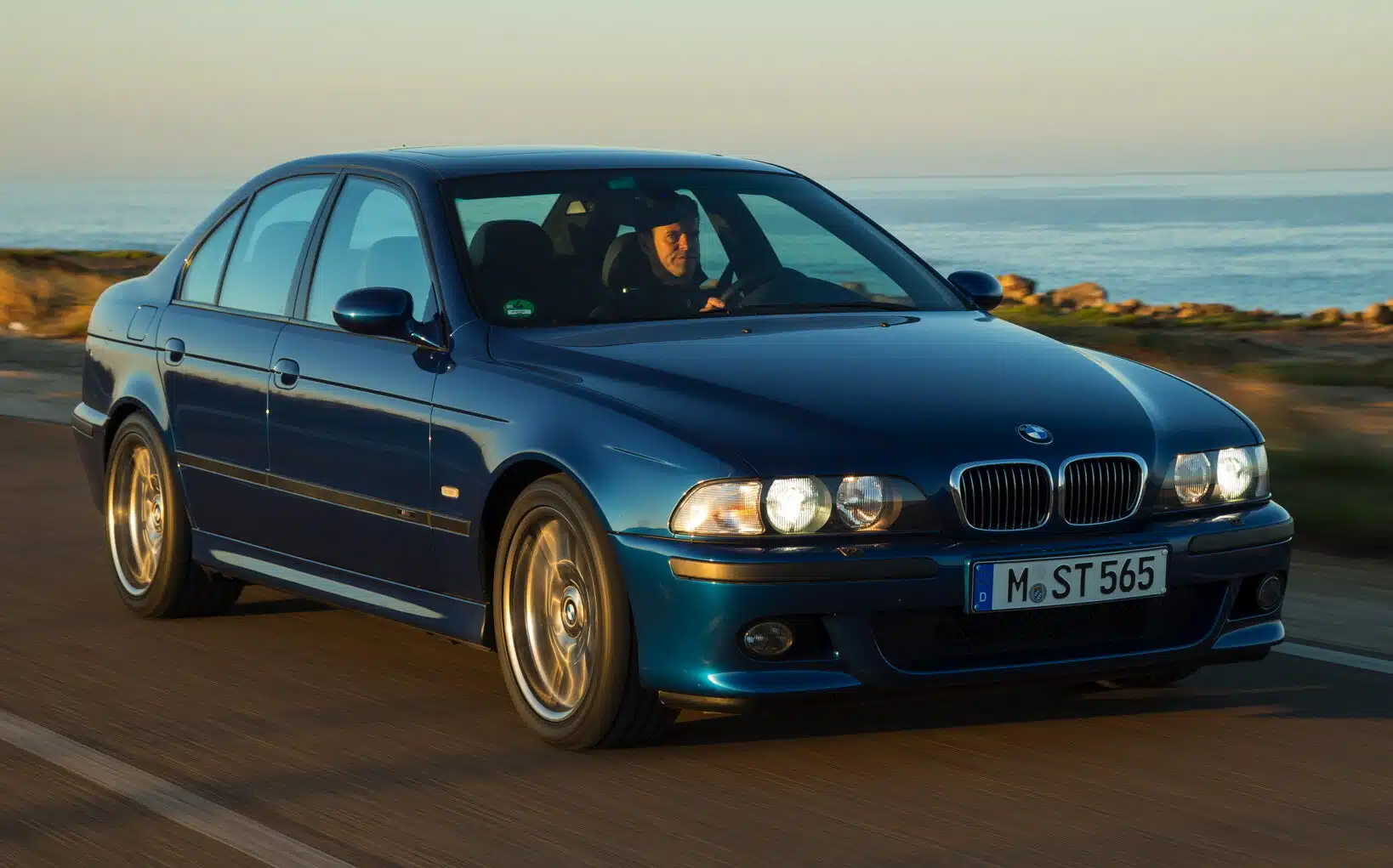 In fifth place, it's a personal favourite, it's the E39 M5.
The E39 is often considered to be the best M5 of all time and therefore, one of the best sports sedans of all time.
Packing a near 400 horsepower 4.9-litre V8 into a beautifully balanced chassis, wrapped in a masculine yet understated body shell, delivering its thrust via a rear-wheel-drive 6-speed transmission creates one hell of a recipe.
The result is a 0-100 time of under 5 seconds while looking all suave and sophisticated. Oh, and it sounds just incredible too.
4. BMW 1 Series M Coupe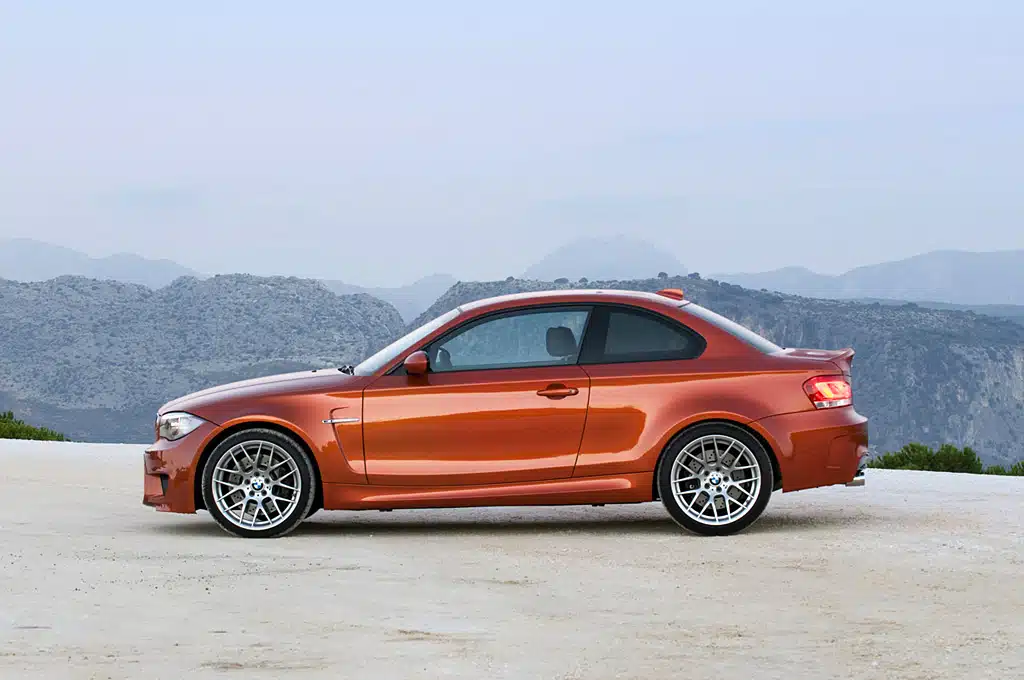 In 4th place, it is the 1 Series M Coupe or to many, simply the 1M.
Once BMW gave the secret project the green light, the plan was to limit production to just 2700 units but with rave reviews from motoring journalists and demand from fans, 6309 1Ms were built.
What makes it so special? Well in a word, simplicity.
Stick a 3.0-litre twin-turbo straight-6 into a compact coupe body with perfect 50/50 weight distribution, keep it as strictly a 6-speed manual, toughen up the looks with muscular pumped wheel arches and gorgeous 19" alloy wheels and then price it well under it's big brother M3 while offering near identical performance. What's not to love?
It's not insanely fast with a 0-100 time of 4.3 seconds and they can be a little sketchy on the limit, and having an enthusiastic drive in the rain can be either terrifying or exhilarating depending on your skill set. 
3. BMW M1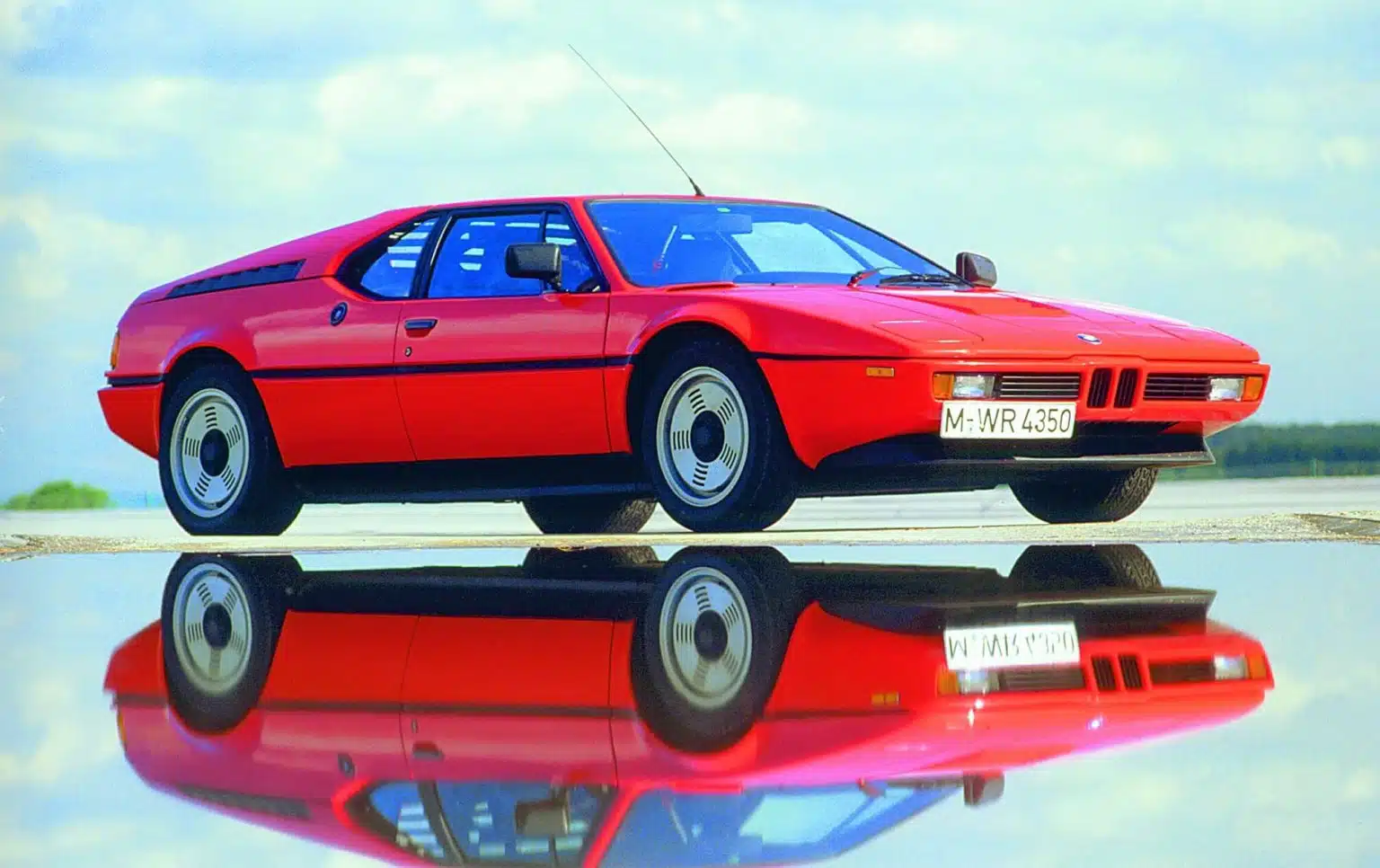 In third, it's the original M car, it's the M1.
BMW made fewer than 500 M1s as a homologation special for sports car racing and the stunning Guigiaro-designed M1 was hand built between 1978 and 1981 and the M1 was the first car to be solely developed by BMW's M division.
Its engine outputs may seem a little underdone compared to the power figures we're used to these days but the 3.5-litre straight-six still managed to propel the stunning M1 from zero to 100 kilometres an hour in around 5 and half seconds, super impressive for the late 1970s.
In its hey-day, the M1 was an absolute hero car and these days is one of the most incredibly sought after cars in the world.
2. BMW E46 CSL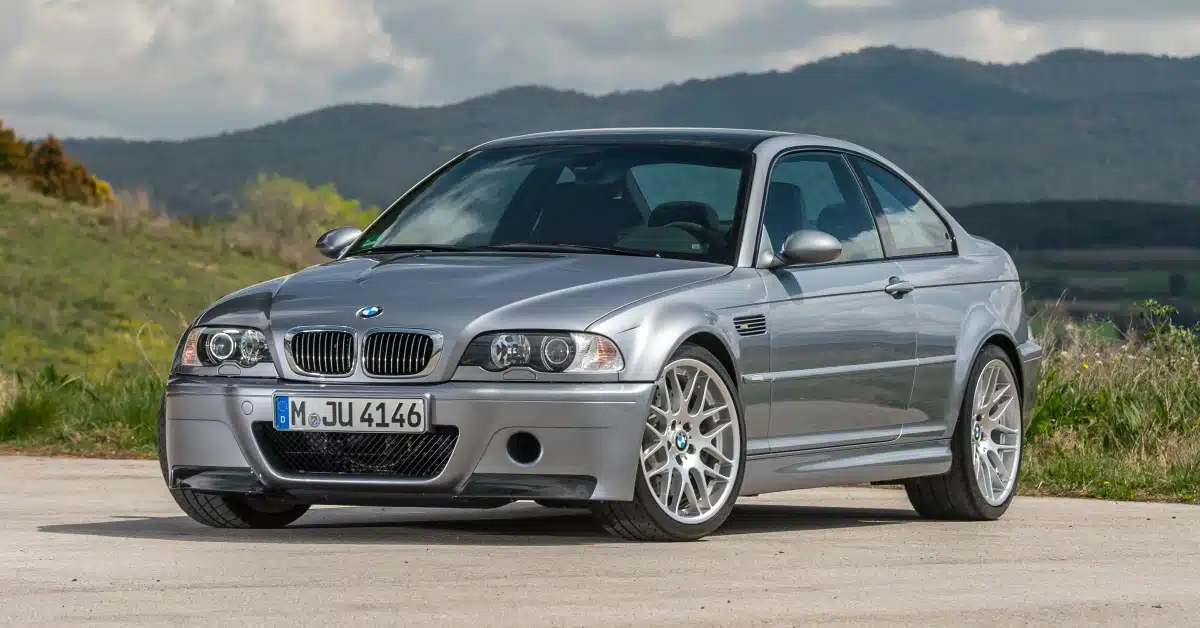 In second place, it's the E46 M3 CSL. When the E46 M3 CSL appeared in 2003, it wowed enthusiasts all around the world with its application of racing technologies being applied to a street car.
To reduce weight, composite materials were used on the roof, bumpers, rear valance, boot lid and various body panels. Suspension components were lightened and strengthened, the interior was stripped out and fitted with gorgeous lightweight racing buckets. It could even be specified without climate control or a stereo.
The CSL ended up weighing in at 110 kilos lighter than the stock M3, and then there was that engine.
The already phenomenal 3.2-litre straight-six was modified and massaged to become one of the all time great naturally-aspirated engines.
Like the M1 in third place, these days the 265kW output might not sound all that special but this engine is about so much more than the numbers. Its response, characteristics and sound, especially when deep into the higher rev range is pure motoring nirvana.
It even lapped the Nurburgring in under 8 minutes, but, it' missed out on the top spot for a reason and that reason is its one achilles heel.
Why BMW insisted on fitting the CSL with its SMG transmission is beyond us. It's not the worst gearbox ever made and if driven knowing how to extract the best out of it, doesn't completely ruin the experience like many will insist. But the CSL not being offered with a 6-speed manual is a crime.
1. BMW E30 M3 Evolution III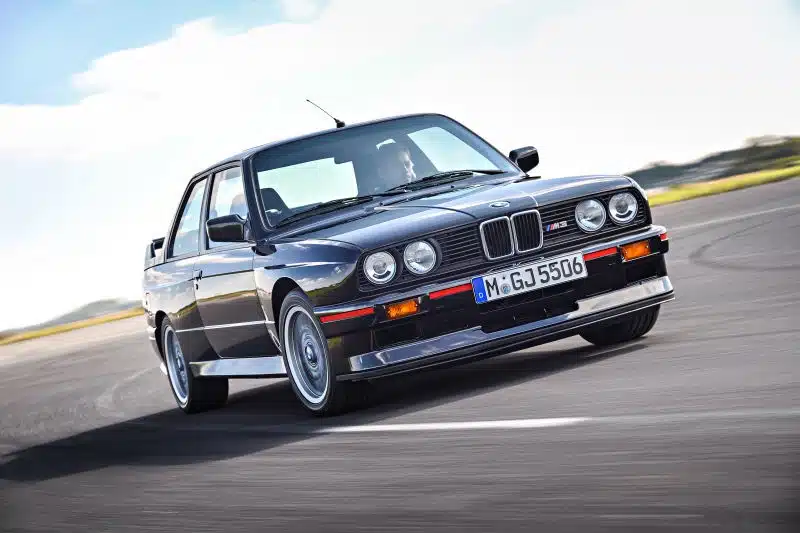 Now, this car is considered to be one of the finest driving machines of all time and more than lives up to BMWs Ultimate Driving Machine tagline. Unlike many current BMWs, taking out the top spot, as it did at countless touring car races, its the E30 M3 and in particular the Sport Evolution model.
Built to allow BMW to compete in the DTM and Group A touring car series in the mid 1980s, BMW took the standard E30 2-door coupe body and tweaked, adjusted and modified it to be stronger, lighter and more aerodynamic while the suspension and brakes were lightened, revised and improved.
Powering the E30 M3 is one of the most revered 4-cylinder engines of all time, the S14. 
Starting off with just 143kW as a 2.3 litre and eventually reaching 175kW as a 2.5 litre in the Sport Evolution, the S14 may sound underpowered compared to many of todays cars but when combined with the E30 M3's truly sublime chassis balance and driving dynamics, this car delivers a purity and delicacy no modern BMW can match.
And remember, the E30 is the only M3 that was designed and engineered to truly be a racing car first and a road car second. This thing isn't marketing hype, it's the real deal.
In the market for a used car? Check out all our ReDriven Cheat Sheets.
Find all our video reviews over on YouTube.