What are some of the worst cars you can buy in 2023? Here are some of our picks.
You might love the cars on this, you may own one of the cars coming up and have never had an issue and that's wonderful. But after trawling through reliability reports, customer satisfaction surveys, and talking to mechanics and auto industry experts, these are categorically some of the worst used cars you buy right now.
BMW 5 Series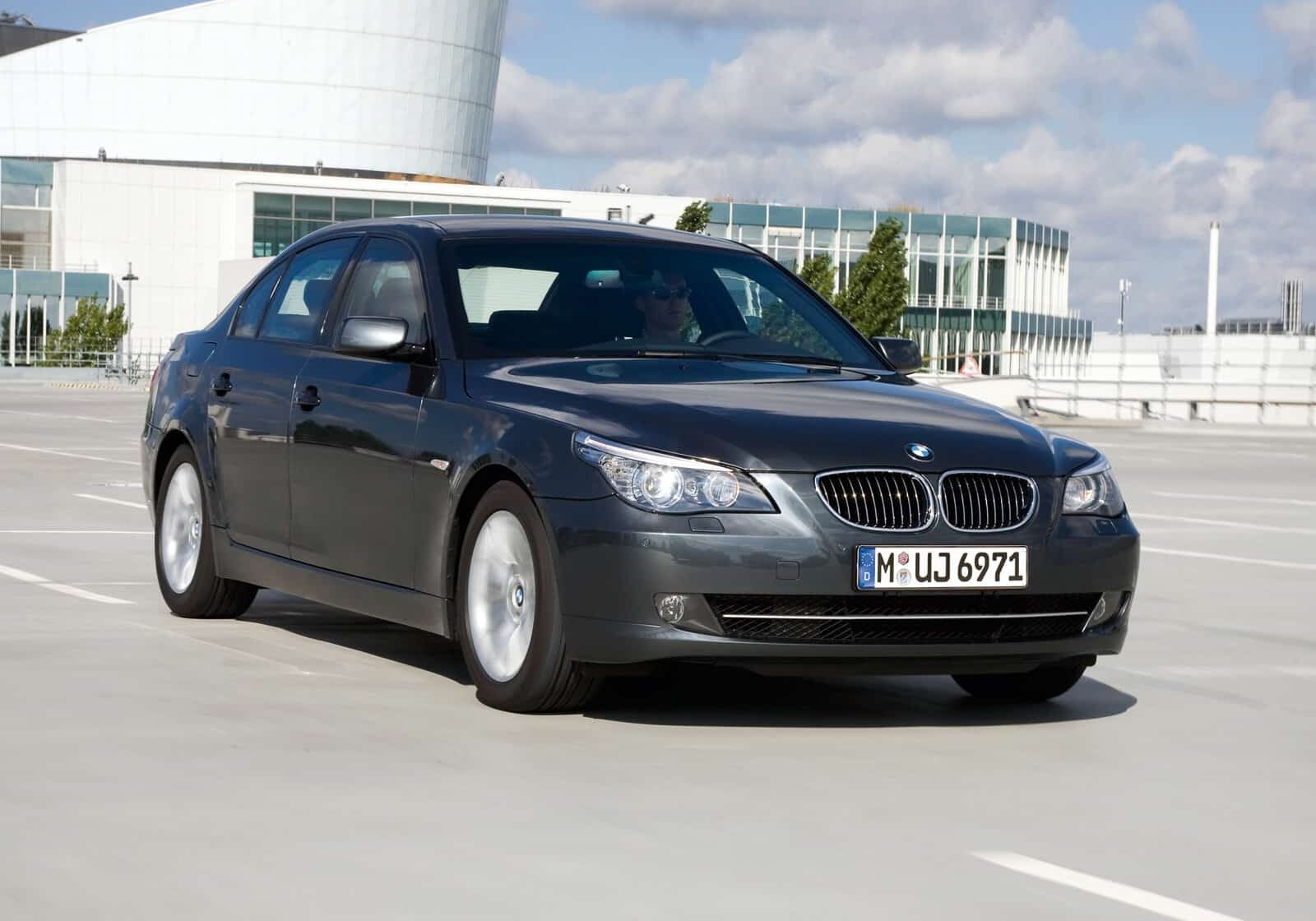 In particular, the surveys and experts report that the 2004 to 2010 E60 series are the very worst of the BMW 5 Series generations. Considering that brand new, these were asking anywhere from $80,000 to $175,000, with used prices here in Australia ranging from as little as $5,000 to just under $25,000, we get that these may seem like a bargain. But they aren't.
There's a reason they have plummeted in value. Across the E60 range, BMW powered the car with what many experts claim to be some of the worst BMW engines ever. The 520i's N43 commonly has timing chain issues thanks to the timing chain guides breaking off and damaging the oil pump, sometimes resulting in catastrophic engine failure. Then there are fuel injector problems and oil pressure issues so bad it can lead to engines seizing.
The 535i's N54, which actually won multiple Engine of the Year awards when it was new, can now suffer from turbocharger issues and failures, seemingly endless oil leaks, and fuel injector failures. Speaking of injector issues, there are commonly reported injector defects on 525i and 530i models with the N53 petrol engine. The consequence of bad injectors can often require a complete engine swap.
When it comes to the V8 N62 in the 540, 545, and 550i, there are loads of reports of coolant hose leaks, oil gaskets leaking, and valve failures often due to the oil leaks. In the worst-case scenario, you'll be replacing all 32 valves, which will be very costly. The turbo diesel N47 in the 520d can suffer from timing chain problems, which can eventually cause damage to the pistons or rods, requiring a full engine rebuild. Plus, there are DPF dramas and cooling system issues as well.
Even the flagship M5 with its S85 V10 can have issues. Throttle actuators failing, rod bearings failing, and all of the complications surrounding a hugely complex V10 engine, engineered with tight tolerances but built for the mass market. Even ignoring the engines, the windshields were prone to cracking, there are endless reports of interiors becoming more rattly than a maraca collection, door handles squeak, and the list of reported electronic gremlins goes on forever.
Yes, with fastidious maintenance, there are owners out there that have never had an issue. But if you're buying a used one, how do you know 100% that the previous owners have maintained the car thoroughly? So, sorry, they're just far too risky.
Kia Carnival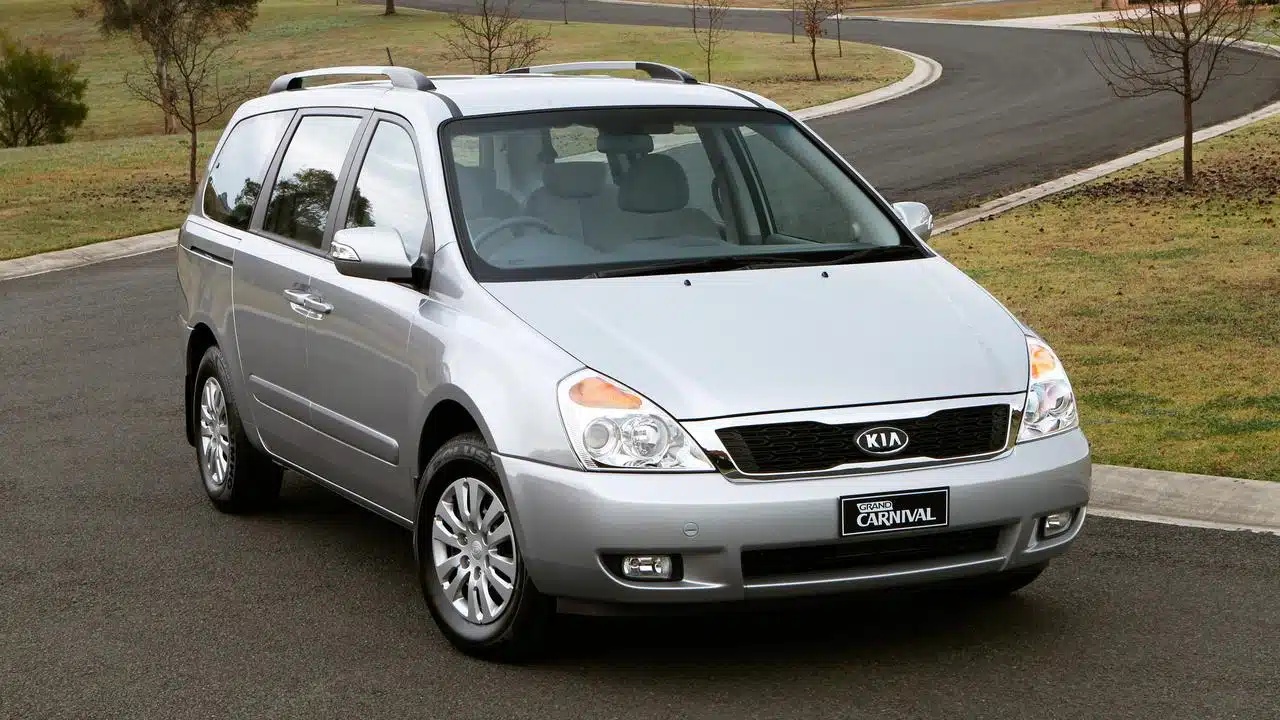 Remember many years ago when Kia was a manufacturer of cheap and nasty vehicles? Well, the first and second-generation Carnival, or Sedona depending on where you're watching this from, is the epitome of this scenario.
To be fair, the second generation from 2006 to 2012 was marginally better, but even then, just don't buy one; they're still horrible. Mechanically, oil leaks, valve seal and head gasket leaks, engine bay plastics falling apart, causing all sorts of issues, electronic gremlins, multiple reports of catastrophic engine failures, even the exterior and interior are plagued with issues.
Honestly, the list of complaints surrounding these things is terrifying. Yes, they're cheap, but they're cheap for a reason. Do not buy an early Carnival, even if it means getting public transport or walking instead. Just don't do it to yourself; you're better than that.
In saying all of that, it is amazing just how far Kia has come from making these horrible early examples to the current Carnival, let alone the EV9.
Audi A6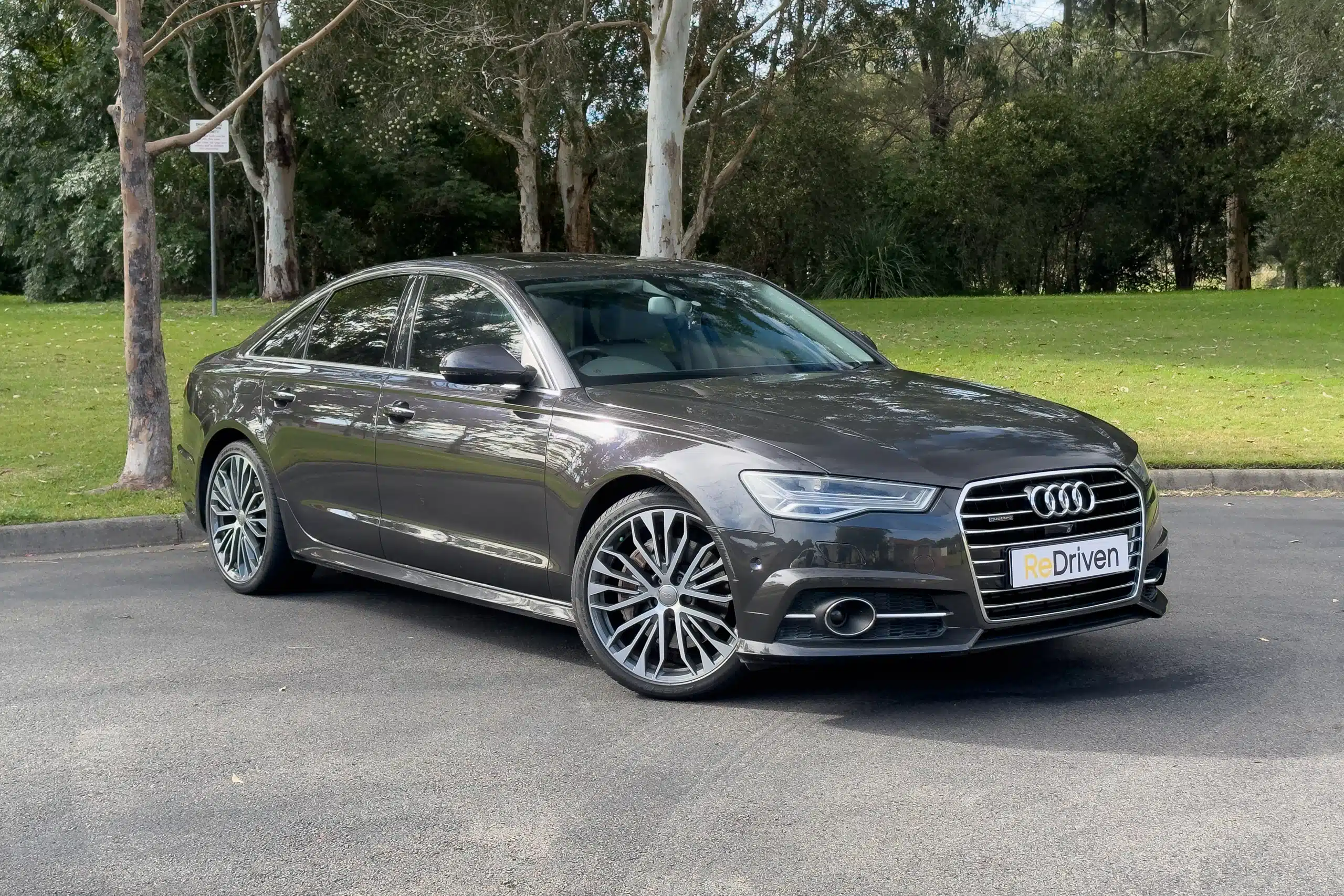 Specifically, the problem child of the Audi A6 family seems to be the 4th generation C7, and in particular, early examples from 2012 to around 2015, funnily enough, before the mid-cycle update.
Various consumer and reliability reports awarded these A6 models with just 1 out of 5-star ratings, reporting brake squealing problems, steering issues, and engine issues across the range. But particularly with the hugely popular 3.0-litre turbo diesel, these engines potentially suffer from ECU gremlins causing a variety of issues. Failure of the fuel pressure regulator, failure of the serpentine belt, throttle bodies failing due to wear and tear, clogging, electrical problems, mechanical problems, and excessive oil consumption can all be an issue.
And aside from the mechanicals, there are reports of transmission issues and electronically, infotainment systems can fail causing display screens to freeze or go blank. Phone pairing, Bluetooth, voice control commands, steering wheel controls, and audio gremlins can all occur, and backup cameras and sensors can fail.
Now, again like the BMW, there are thousands of A6 owners out there that have never, and most likely will never, have an issue, and thorough maintenance should mitigate many potential dramas. But, if the previous owner or owners have mistreated it or cut some corners financially, which many have, with the cost of parts and often labor asking a premium here in Australia, is a used A6 really worth the stress?
Fiat 500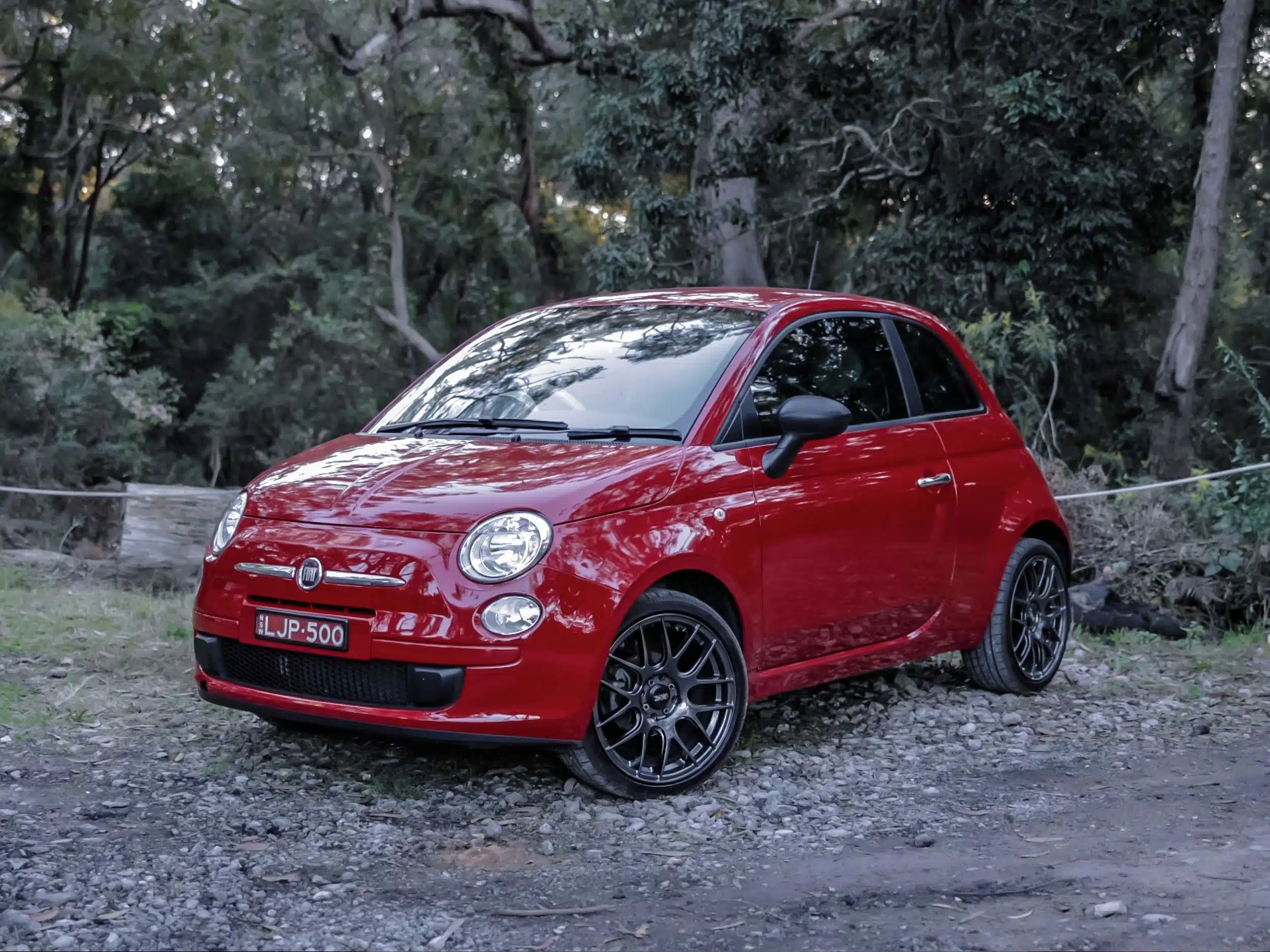 Let's get something straight: the particular Fiat 500 we reviewed has never had an issue. Read through the comment section of that video, and you'll see hundreds of messages from owners that have also never had an issue, in fact, many claiming the little Italian is the best car they have ever owned.
However, after speaking to Fiat technicians and Euro and Italian specialist mechanics, and reading through reliability reports and customer surveys, according to the experts, the 500 can be an absolute nightmare. The manual transmission examples seem to be marginally more reliable than the disaster that is the Dualogic automated manual thing, but even then, there are reports of faulty fuel-injector seals. Diesel-engined models can have odd clutch vibration issues; TwinAir engines can have poor sealing around the timing cover, resulting in oil leaks. There can be premature wear with the suspension, and there's faulty engine mount dramas.
And yes, it is very funky, but underneath that cool body, the 500 is just a cheap little city runabout. Possibly thanks to it being so budget-conscious, there are all sorts of complaints regarding poor build quality and the associated issues with exterior and interior trim, not to mention ever-increasing electronic dramas.
Now we go into all of this and more in our full review video, but the overall takeaway is that it seems no two 500's are ever the same. The build quality, and therefore reliability, can vary enormously depending on what moment it rolled through the production line.
The risk, if you're buying a used Fiat 500, is then twofold: what mood were the Fiat workers in when they made yours, and how did the previous owners treat it? Because if they missed a service or have cut corners on maintenance, you could end up with an absolute lemon.
Ford Fiesta/Focus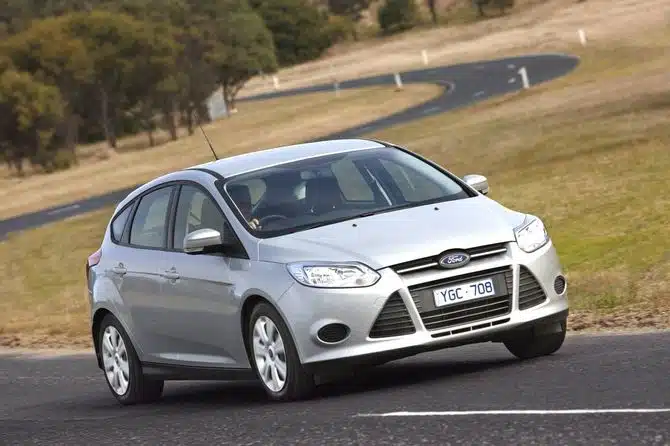 The generations we're referring to are the 2010 to 2016 WT and WZ Fiesta and 2011 to 2015 LW Focus but specifically those fitted with the Powershift six-speed dual-clutch transmission or DCT. Excluding the performance ST and RS variants which can be awesome, the manual non-performance versions aren't anything special either. But the major issue here is that terrible DCT. Vibrations, shuddering, and hesitation before engaging gear, even when they "sort of" work correctly, but so many have failed completely resulting in huge repair bills. Then there are the associated issues due to the transmission, like engine mount dramas being regularly reported.
Thanks to this, Ford was fined $10 million in 2018, and according to the ACCC, our consumer watchdog here in Australia, even though Ford knew the shuddering was a quality issue with the vehicles, dealerships were apparently encouraged to tell customers that the shuddering was the result of the customer's driving style. Now a court demand has forced Ford to review customer requests to refund or replace vehicles, but if you're buying second-hand, why risk that at all? It's not like they're some amazing car worthy of ignoring this huge issue, in fact there is a long list of other commonly reported issues for these specific models too.
The good news, for the Focus at least, is that later models switched to an entirely different and far-less problematic six-speed torque-converter auto but the Fiesta, look unless it's an ST, just don't buy one.
Holden Astra/Cruze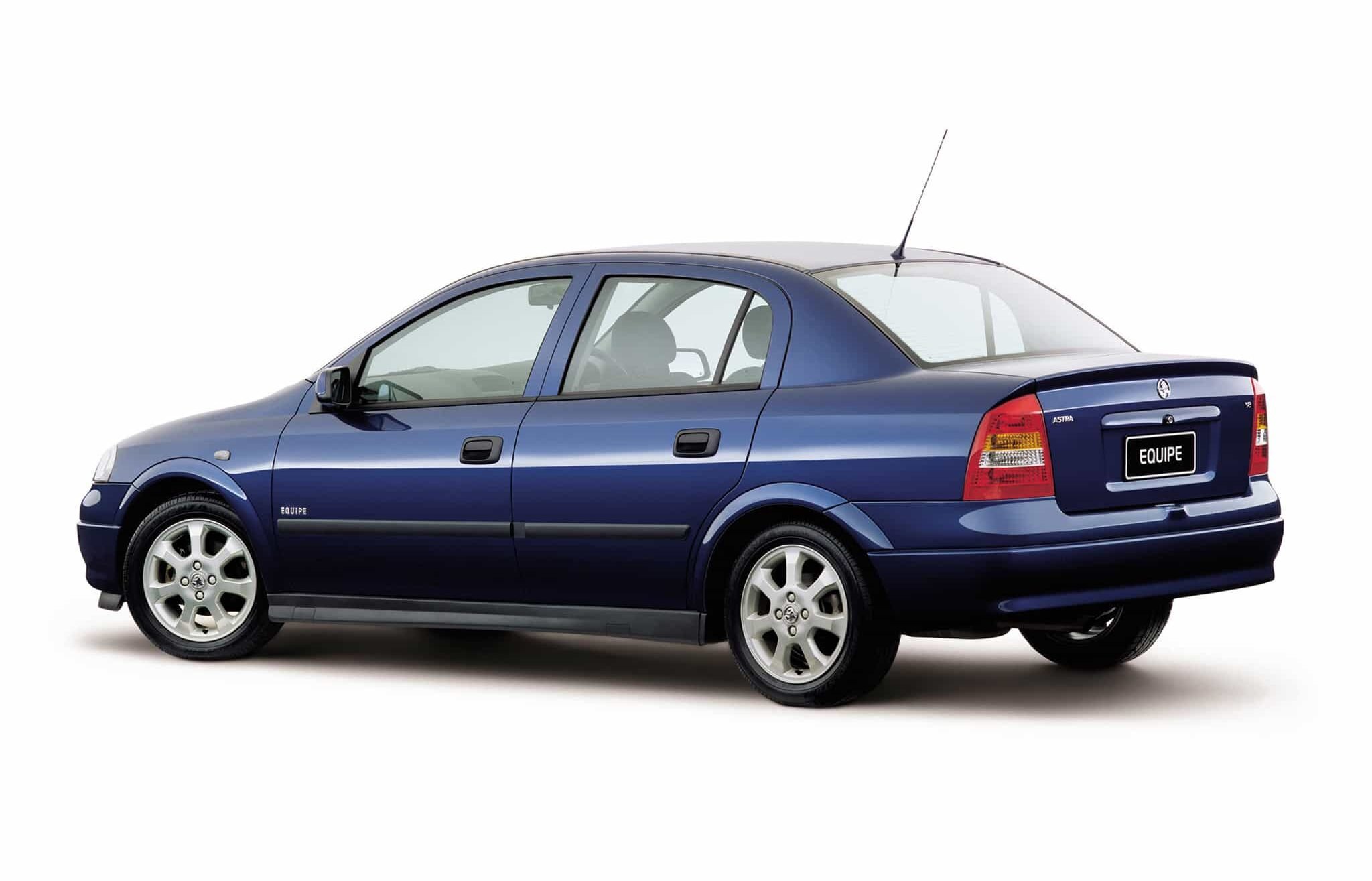 Speaking of not buying one, for God's sake do not buy a Holden Cruze or Astra. Let's start with the Astra, which depending on the year model, many of you will know as the Opel, Vauxhall, Chevrolet or Saturn Astra or possibly Buick Verano or Buick Excelle, but which generation should you avoid, all of them.
The only exception is the VXR performance models but even then, look we haven't fully reviewed one yet but, we have a feeling you're better off just buying something else. Actually, if you do have a VXR and you're in Sydney or Newcastle and you'd like to defend your Astra's honour by having us feature it, let us know in the comments or message ReDriven on Insta or Facebook.
Anyway, besides the VXR, just steer clear of all Astras. According to many in the auto industry, the 4th-generation TS Astra is quite possibly the single greatest bucket of utter rubbish on the market. Dubbed by mechanics as the Disastra, some workshops even refuse to work on them as they are truly that bad. Poorly made, a list of common problems as long as the equator, the TS Astra is the epitome of mechanical crap.
And unfortunately, it doesn't seem to get a whole lot better for later models. Reading through customer surveys and repair reports, everything from endless and mysterious electronic gremlins to interior and exterior trim seeming to self-destruct, to complete catastrophic engine failures, even with the right maintenance and with under 80,000 kms on the clock, and that's for the most recent examples.
But amazingly, the Cruze is even worse, well done Holden you've outdone yourself, no wonder you don't exist anymore. Ah the Cruze, apparently there are owners out there that have never had an issue with their Cruze but in saying that, there are all sorts of crazy conspiracy theories flying about these days so don't believe everything you hear.
Now for the full details on just how horrible these are, we've made a full review video but as an overview, the Cruze was designed, engineered, developed, and built on the tightest of budgets and the cost-cutting shows. Early models suffered complete transmission failures and depending on what engine is loosely bolted into the front of the thing, problems ranging from oil leaks to electrical issues to faulty and glitchy sensors to water pump failures and coolant leaks, which of course leads to overheating, which of course can leads to an engine meltdown, to turbocharger failures, not to mention every piece of trim rattling or falling off, it's just a very very poor car.
But to make things even worse, at least here in Australia, Holden doesn't exist anymore so accessing parts will eventually be a headache and would you even want to spend the money to fix it at all? You shouldn't.
We've reviewed versions of the cars on this list:
Check out our reviews of the Kia Carnival, Fiat 500, BMW 5 Series, Ford Fiesta, Holden Cruze, Audi A6.