So you need an SUV to lug your kids, their friends and all their stuff around. If your priorities are that this SUV needs to be safe, reliable and dependable, then it sounds like you're an excellent parent making responsible decisions.
But, if those priorities take a back seat to say, having a European badge, projecting a sense of superiority or having the ability to distract you from your immense lack of self esteem, steering you towards onlu a luxury SUV, then it sounds like you're potentially a bad parent and you're probably not going to like this list. Here are the Top 5 worst family SUVs under $35,000
5. Audi Q7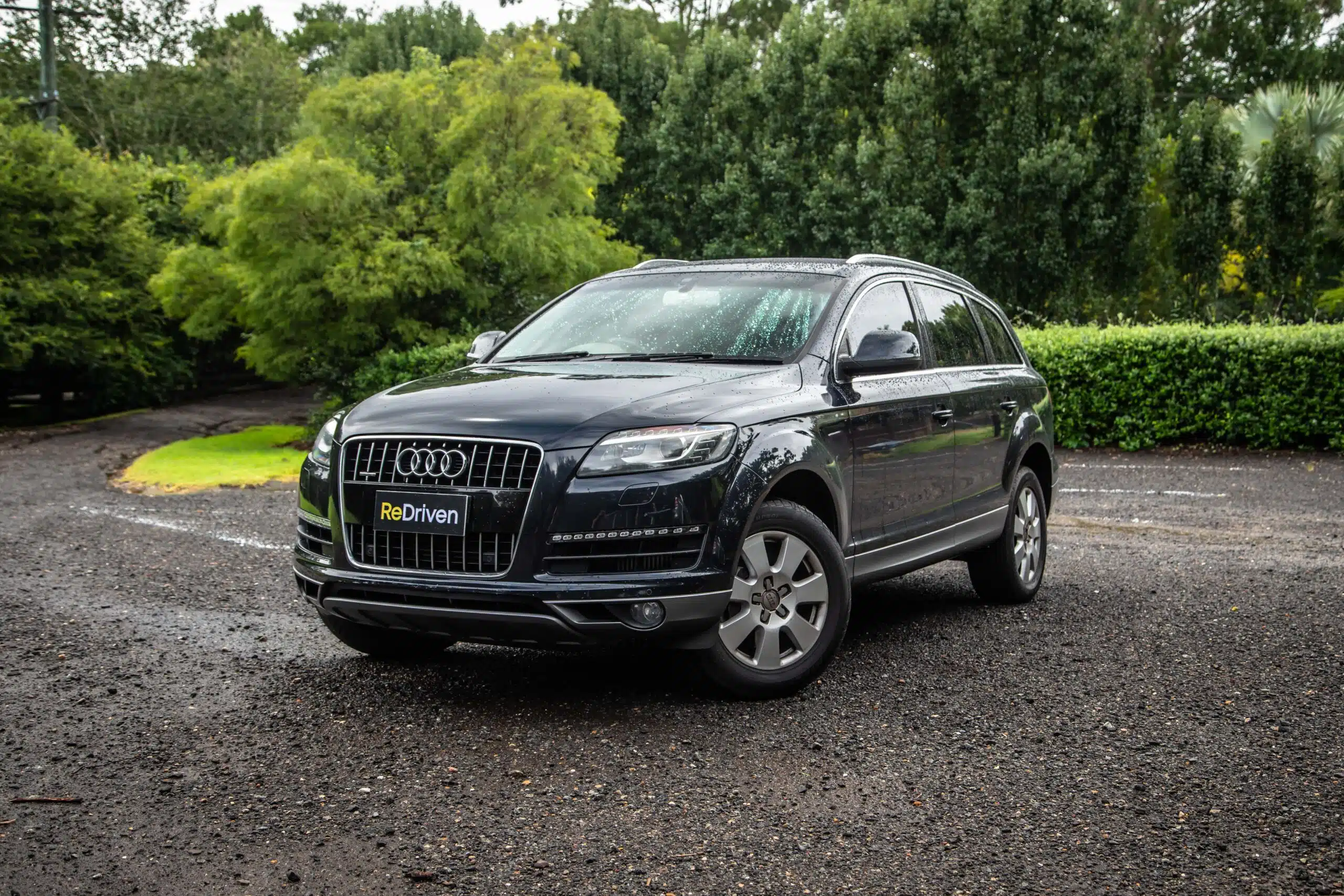 In fifth place, it's the Audi Q7. While it might share its platform with the likes of the Bentley Bentayga, Lamborghini Urus and Porsche Cayenne, don't be fooled into thinking that premium badge translates into premium quality.
For under 35 grand you'll be looking at first-gen 2005 to 2015 Q7s. Unfortunately, we have read and heard countless reports of these Q7s suffering various electronic issues from just not starting to randomly going into limp home mode, to screens and infotainment systems just turning off to drive system errors, to start stop systems failing, even to parking sensors being faulty from new.
Then there are the multiple reports of diesel particulate filter faults, various oil and coolant leaks and ECU gremlins.
Also, don't be fooled by the whole 'made in Germany' quality thing because Q7 was made in Slovakia, Russia or India.
4. Mercedes Benz ML350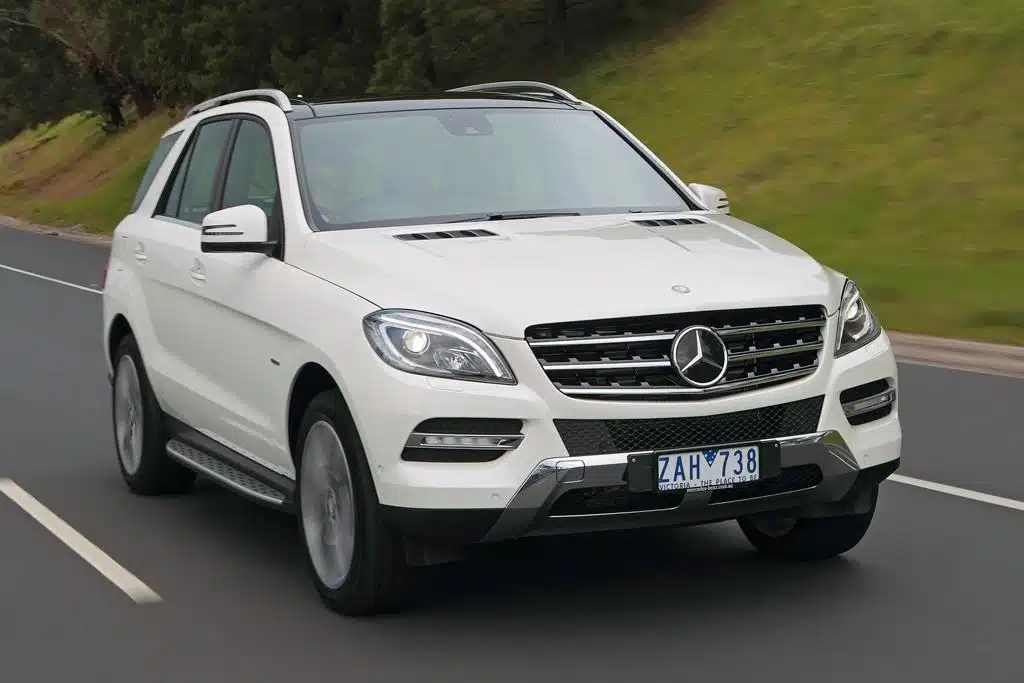 In fourth place, another luxury German SUV that isn't made in Germany, actually it's not even made in Europe, it's made in India, Indonesia, Thailand or the US, it's the Mercedes Benz ML350
For 35 grand you'll be looking at 2012 to 2015 ML350s and according to multiple consumer reports, the ML350 is one of the most complained about and problem riddled Mercedes Benzs of all time.
Oil leaks, electronic issues, transmission failures, melted motor mounts, stretched timing chains, and reports of these things just randomly giving up and stopping are common.
Then you have the cost of labour which is huge.
See, because Mercedes fits all the engine stuff into this beautifully engineered tight little unit to make it super efficient to manufacture, the problem is, getting into that tight little unit to fix all the stuff that goes wrong is incredibly difficult and takes loads of time and time is money, so repairing these, it generally costs a fortune.
3. BMW X5 
In third place, it's yet another German Luxury SUV that, isn't made in Germany. This one is from Mexico, Russia or the US, it's the BMW X5… and… X6, but unless your eyesight is at Stevie Wonder levels of accuracy, you'll obviously avoid the X6 because it's as ugly as F….
For 35 grand you'll be looking at the second-generation E70 series X5 but which exact variant and configuration of X5 should you avoid, well, all of them.
Engine failures, transmission failures, water pumps fail, oil leaks, coolant leaks, ECU, computer and electronic problems, injectors fail, timing chains fail, valve stem seals leak. The issues just go on and on.
Plus parts cost a fortune and like the Mercedes in fourth place, the labour costs will be horrific.
Also did I mention the X6 is ugly as F…
2. Range Rover Sport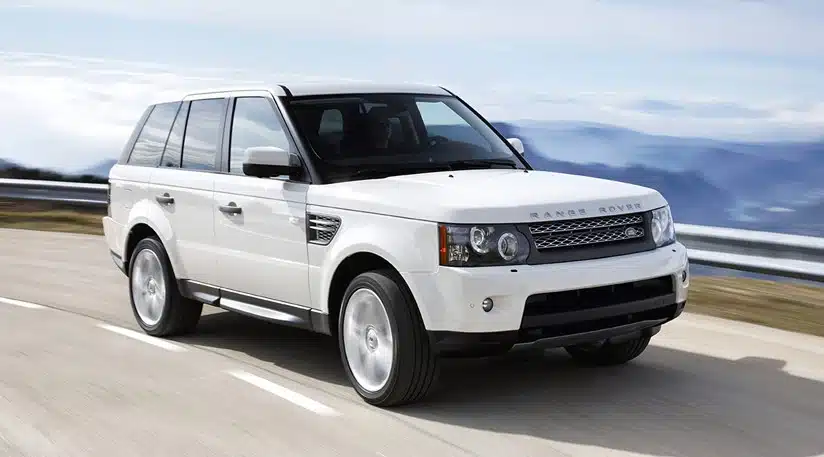 In second place, and wow… haven't these things turned into utter crap, it's the first-generation Range Rover Sport.
Yet another SUV wearing a luxury badge doing its best to con you into thinking it's worthy of some inflated sense of superiority. When in reality, it regularly finishes at the bottom of customer satisfaction surveys. The Range Rover Sport's issues are immense.
Major suspension issues, engine failures, the electrics are terrible, air conditionings fail, gearbox drivetrain and diffs all have major problems or fail. 
Then are the copious leaks from the engine, interior trim failures, sunroof and tailgates that leak are also known issues.
In general, these things are just shit. The parts cost a fortune and we know of reports where repair work can take weeks to both diagnose and fix so the labour costs will send you broke.
Not only that, when we were researching this list, it was hard to choose which Land Rover or Range Rover product to include as they all have horrendous reputations for reliability, no matter which model or generation. 

1. Jeep Grand Cherokee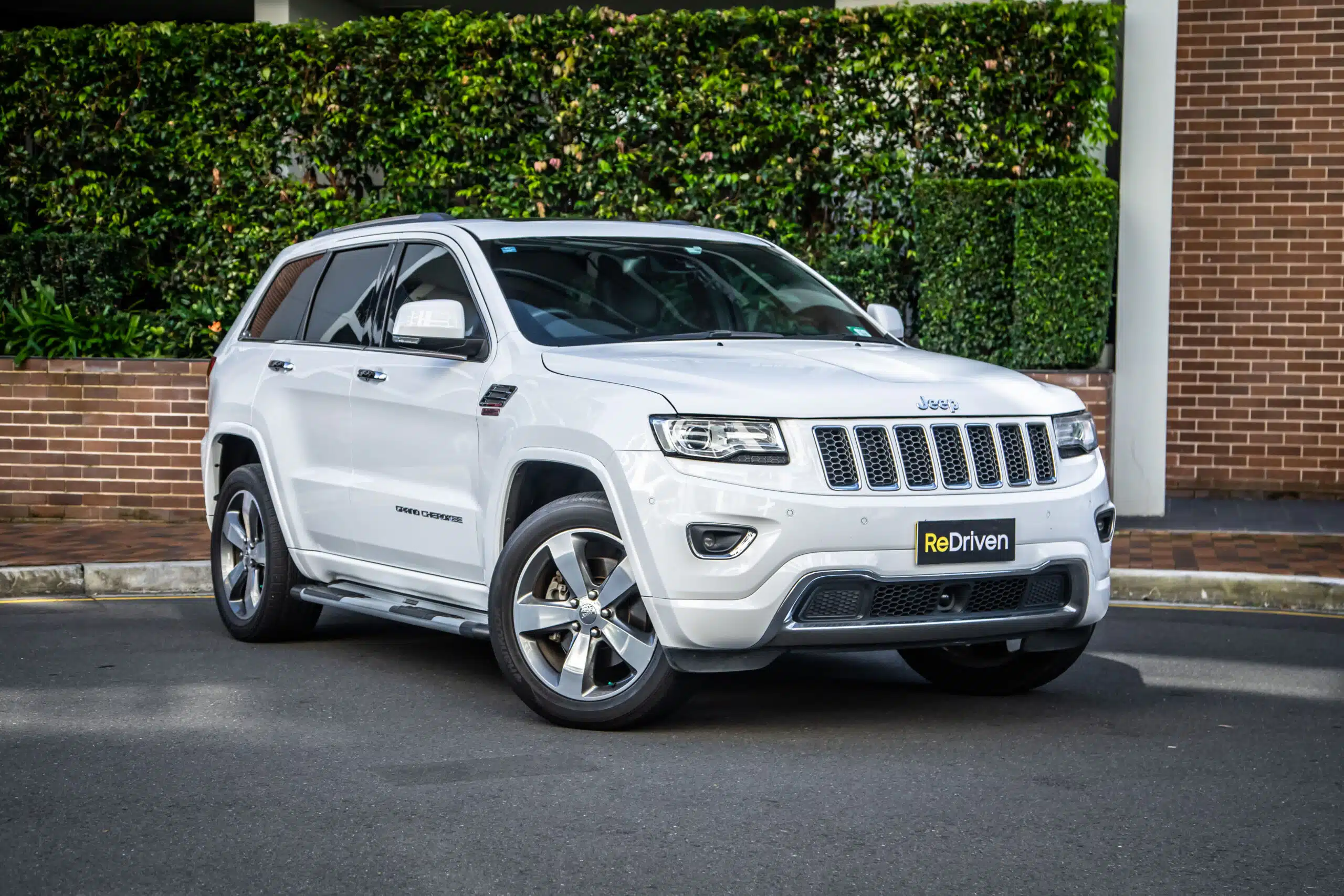 If you've done any research on the net about these, it'll start to feel like the words unreliable and Jeep Grand Cherokee fit together like wealthy and Bill Gates, it's the Jeep Grand Cherokee in first place.
For under 35 grand, the ones to avoid are the 2011, 2014 and 2015 Grand Cherokees, oh and the 2012, 2013, 2016….actually they're all pretty bloody horrible. What goes wrong, well what doesn't go wrong…
Engines blow up, transmissions fail, there seem to be endless electronic and ECU issues, interior trim falls apart, exterior trim falls apart.
These things are so shit there was actually a class action lawsuit filed against Jeep regarding the Grand Cherokee.
Then you have Jeep's truly horrendous reputation for after sales service, trust us, do not buy a Grand Cherokee.
We've reviewed versions the Audi Q7 and the Jeep Grand Cherokee.
In the market for a used car? Check out all our ReDriven Cheat Sheets.
Find all our video reviews over on YouTube.