They say that you never forget your first, and this is certainly true for your first car. Which is why it's important to pick a car that will be worth your while.
But, how do you go about it? Well, the first step towards getting the right car is working out what it is that you are looking for in your new car or rather what makes a car ideal for first-time buyers. Ideally you want a car that packs in a lot of great features but is at the same time reasonably priced. You would also want a car that is safe and reliable but also easy and enjoyable to drive. You need a car that does not take up too much space but also has enough room for your family or friends when you need to. Finally, you want a car that offers great value but also looks like a million bucks.
Finding a car that offers all of the above can be really tricky, but here are 5 we think fit the brief perfectly.
5. Honda Civic (Eight-generation, 2006-2012)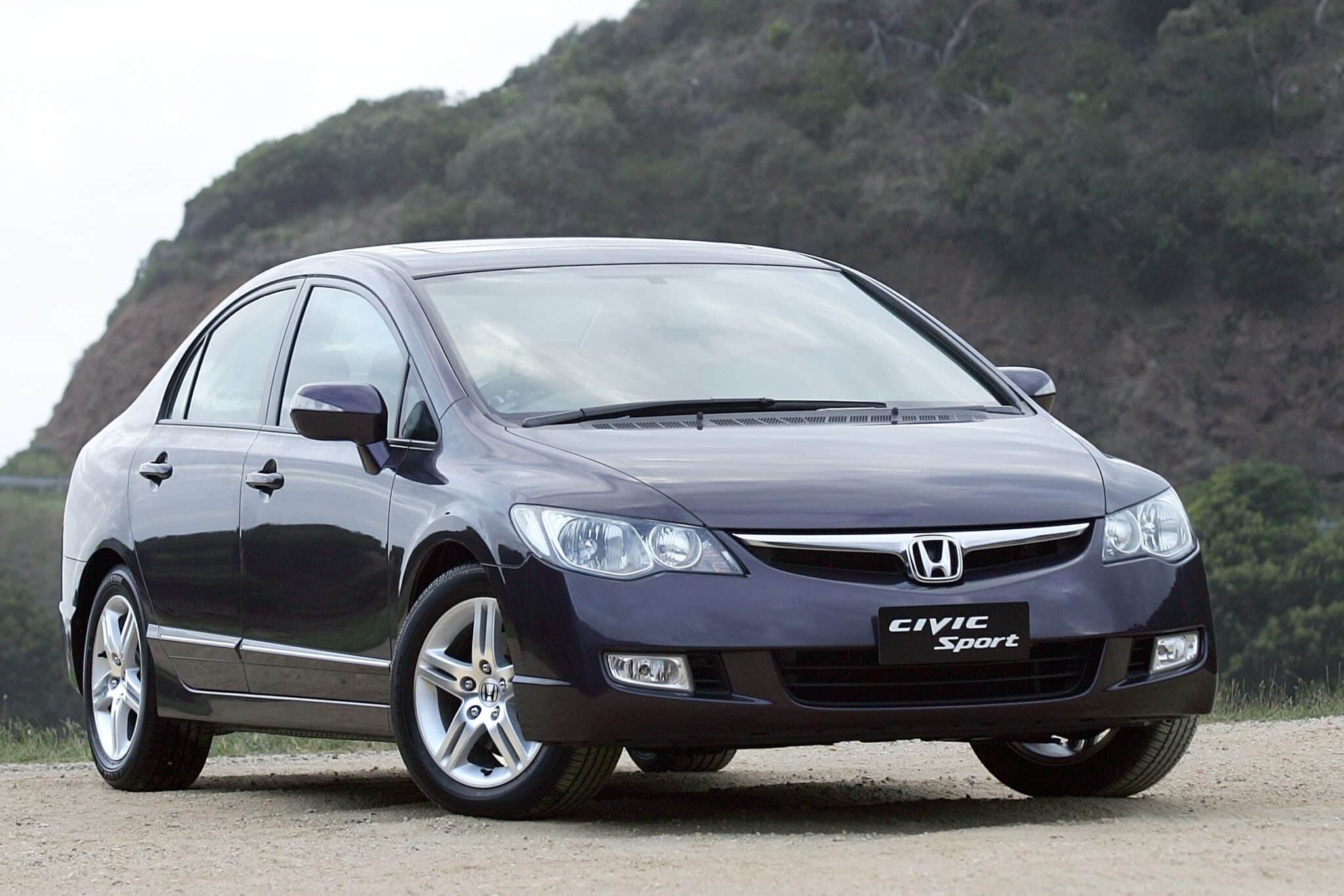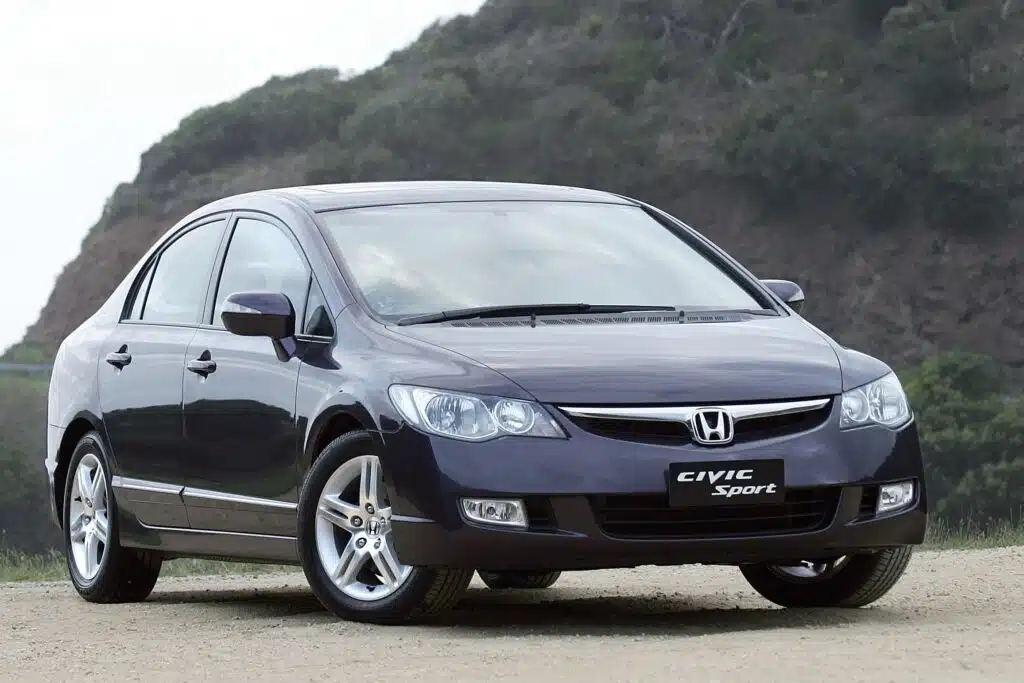 In 5th place, we have the Honda Civic. Introduced for the first time in 1972, the Honda Civic has become one of the best-selling cars of all time.
The Civic family offers a wide range of cars that you can choose from. If you are looking for a car under $5000, we recommend the eighth-generation Civic, and, more specifically, the 2-litre Civic Sport.
Civics are known for offering refined driving and the 2-litre Civics are incredibly fun to drive. They come with some great safety features and are very reliable. For the price, the Honda Civic Sport is truly a stunner.
If you are looking for a used car, make sure you choose one that has the lowest possible mileage and a solid service history. There's nothing wrong with the 1.8 litre VTi and VTi-L either but steer clear of the GLi and Hybrid models.
4. Toyota Yaris (Second-generation, 2005-2016)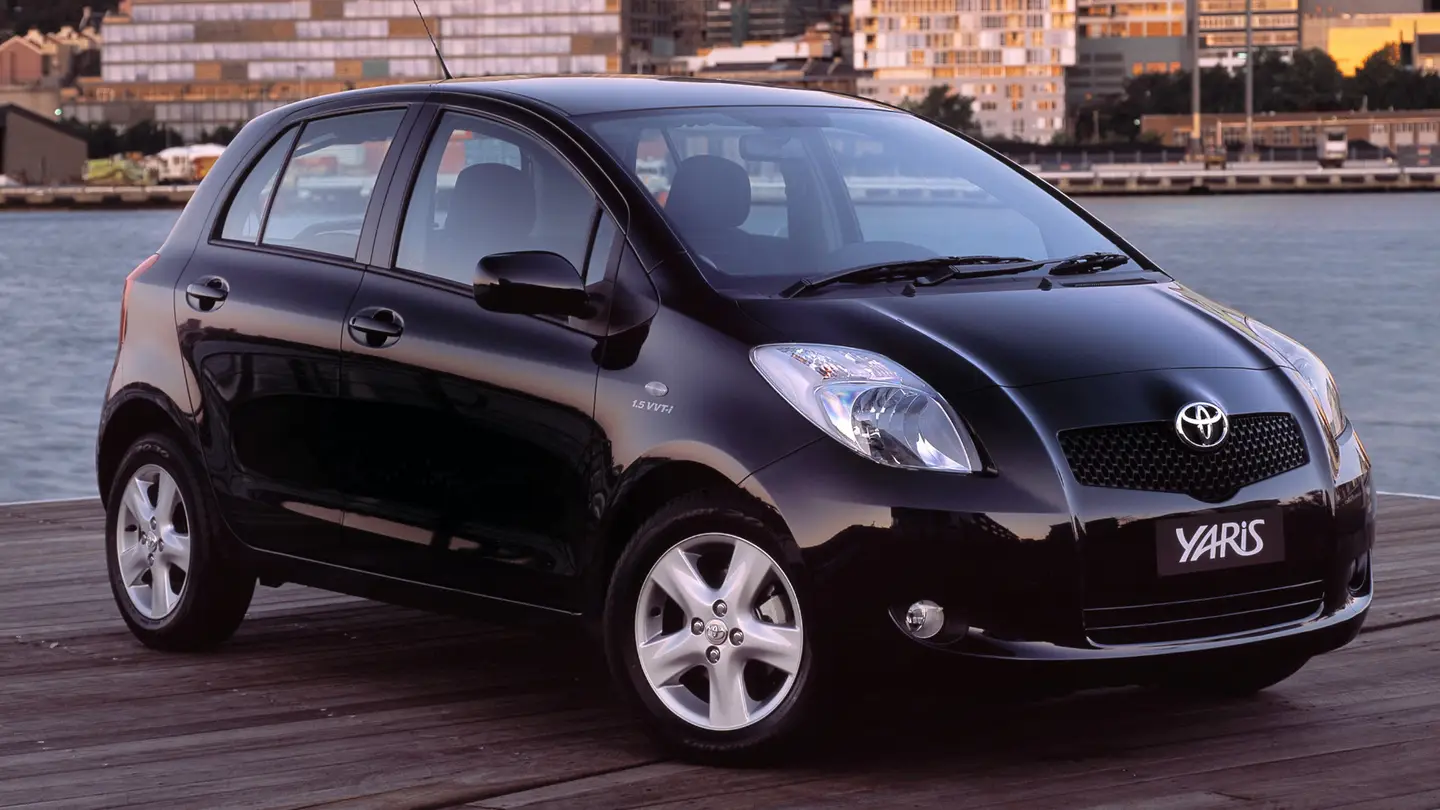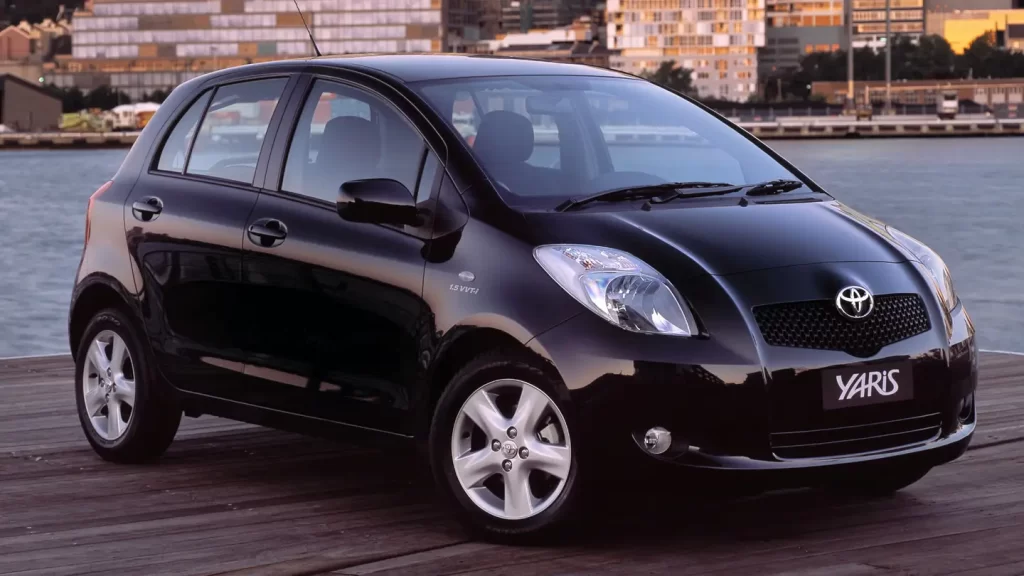 In the 4th place, we have the Toyota Yaris, also known as, Toyota Vitz or Toyota Belta. It's compact, cozy and perfect the perfect city car if you don't need to carry lots of people or lots of stuff.
We'd recommend the second-generation Toyota Yaris XP90, manufactured between 2005 to 2016. The 5-door hatchback with the 1.5-litre engine would be ideal for first-time buyers. In Australia, it is known as the YRS or YRX model. Elsewhere, it is known as Toyota Vitz RS or Toyota Yaris TS.
The Toyota Yaris scores high with its stunning design and great build quality. It is also quite spacious for its price, with plenty of headroom and leg space to make for a comfortable ride. It is pleasant to drive and easy to manoeuvre. It performs well on all terrains and offers some great safety features. The bullet-proof exterior, in particular, makes it a steal at this price.
You may feel tempted to invest in the smaller 1.3-litre engine but know that it is slightly underpowered, making the already conservatively performing little hatch even more lacklustre behind the wheel. You will also struggle to save any fuel with the smaller engine as you will have to drive it harder to get anywhere. The 1.5-litre engine will be a safer choice in that regard.
3. Hyundai i30 (First-generation, 2007-2012)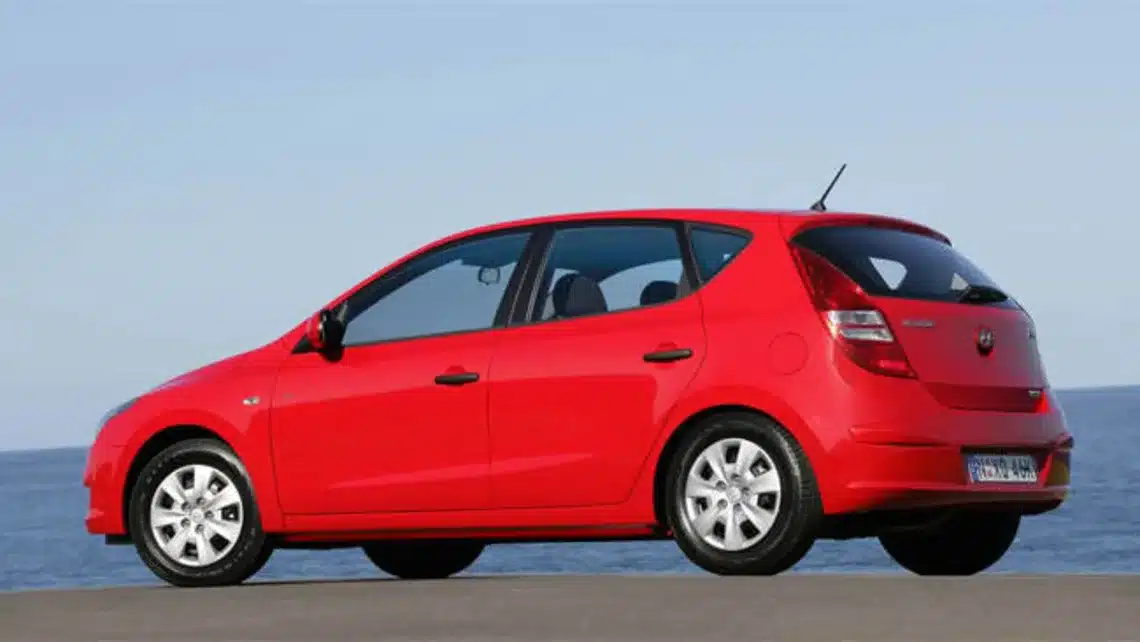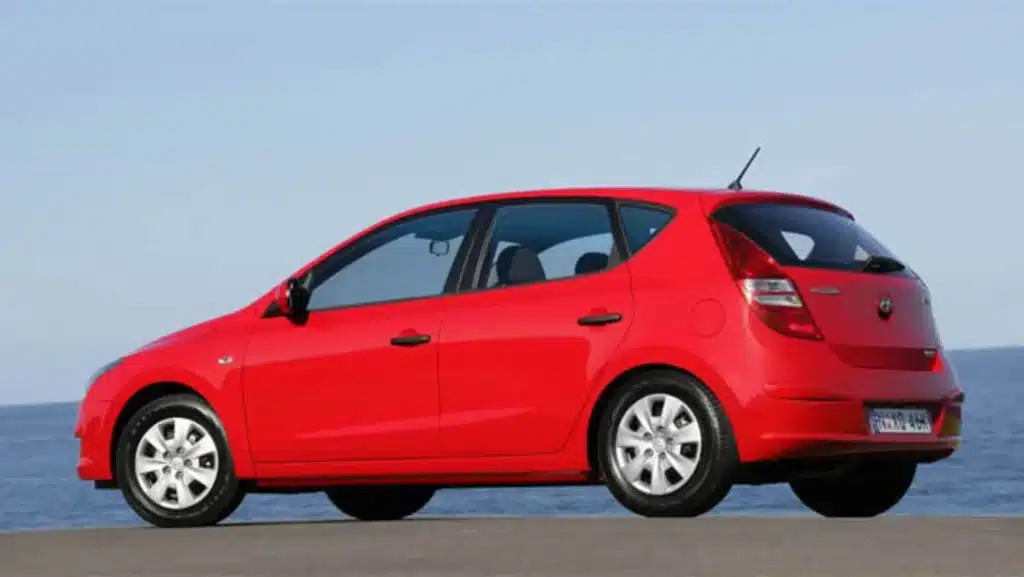 In the third place, we have a car that has changed the face of its entire brand. We're talking about the Hyundai i30. The first-generation i30 arrived in 2007 in all its magnificent glory and quickly elevated the status of Hyundai from being a manufacturer of cheap, subpar runabouts to a top-notch automobile brand with promising prospects.
Its sleek design and powerful engine made it a big hit from the very beginning. It offered loads of exciting features, a spacious cabin, adequate leg space, pleasant driving experience and fantastic factory warranties, making it one of the most sought-after cars in this range. More recent i30s have come to be some of the most popular small cars on the market, surpassing many Japanese and European rivals as the go-to car in its class.
The one we'd recommend is the Hyundai i30 SR. It boasts of a full suite of safety gear, a stylish body kit and some really funky alloy wheels. A decent 2.0-litre engine and locally-tuned suspension make this vehicle one of the best cars you can get under $5000.
2. Mazda 3 (First-generation, 2004-2009)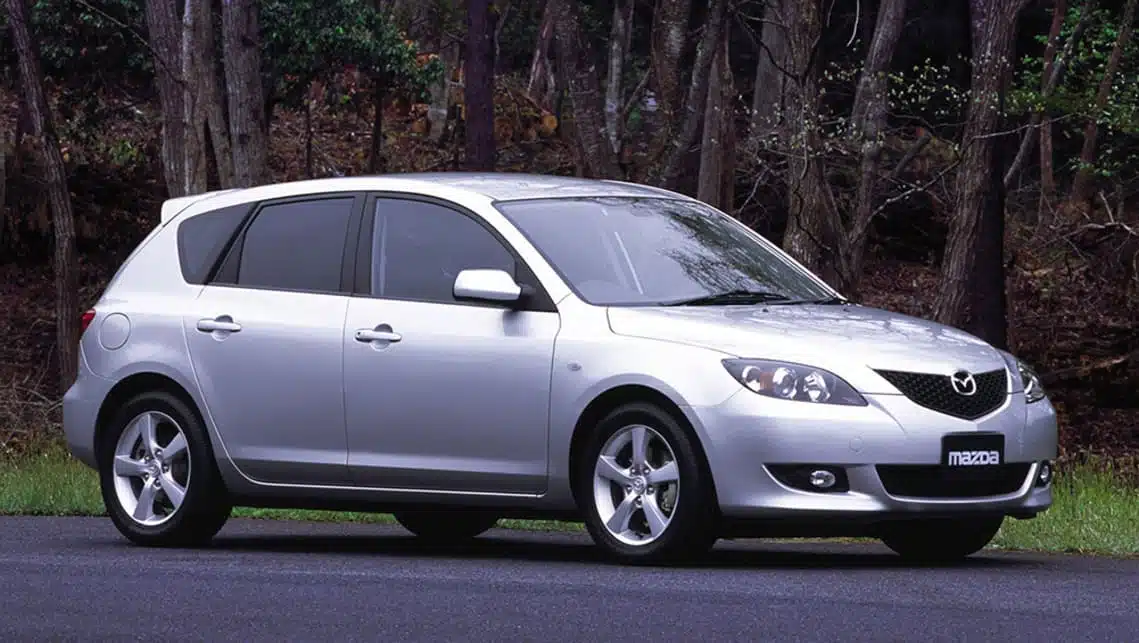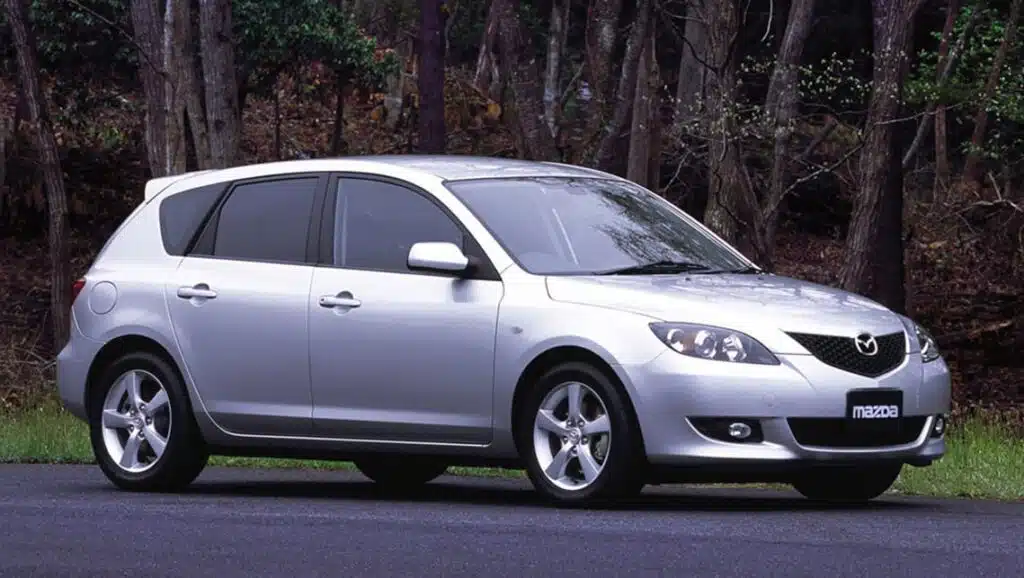 In second place, we have the cult favourite Mazda 3. You can find two generations of Mazda 3 under $5000. We'll recommend the first-generation BK models, manufactured between 2004 and 2009, over the newer, second-generation Mazda 3.
This is because while the second-generation Mazda 3 is by no means a lesser car, its features are rather underwhelming when compared to its first-generation siblings such as the Maxx Sport or SP23 which offer better features for the same price. We highly recommend higher-spec models of the first-generation Mazda 3 such as Maxx, Maxx Sport and SP23. These come packed with excellent features, better safety measures and great efficiency.
Mazda 3 is known for its seamless performance, dynamic handling, spacious design, proven reliability and minimal repair costs. It is a very versatile and is available in two styles – sedan and hatchback. Both score high on practicality with nifty storage space, decent headroom, and folding rear seats. Despite being reasonably priced, it looks and feels premium. If you are someone who loves being behind the wheel, you will certainly love this car. Mazda 3 offers a great driving experience and should please everyone.
As with the other cars on this list, make sure to choose one that comes with the lowest possible mileage and an impeccable service history. You may also want to find a Maxx, Maxx Sport or SP23 that has been fitted with the optional electronic stability control or ESC which will make your overall driving experience considerably safer.
1. Toyota Corolla (10-generation, 2006-2011)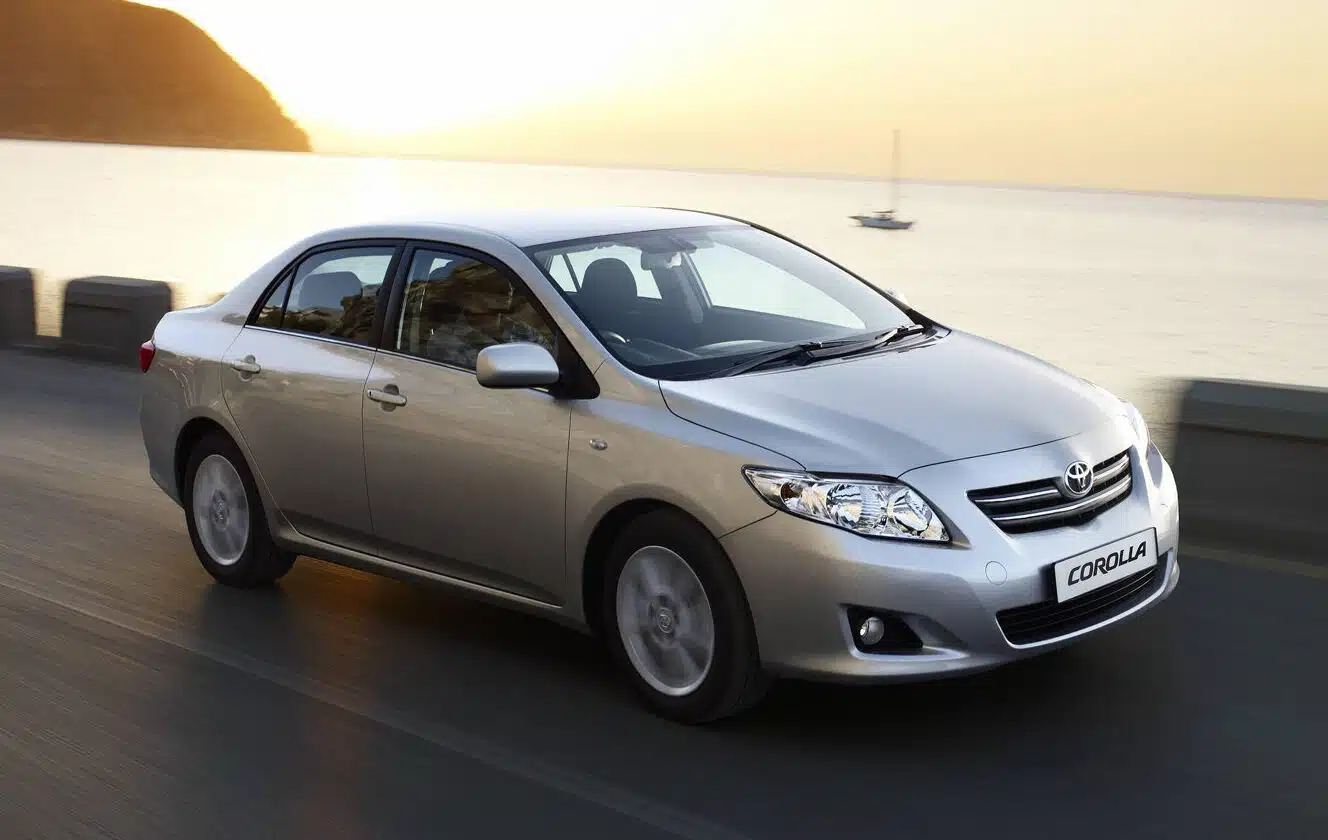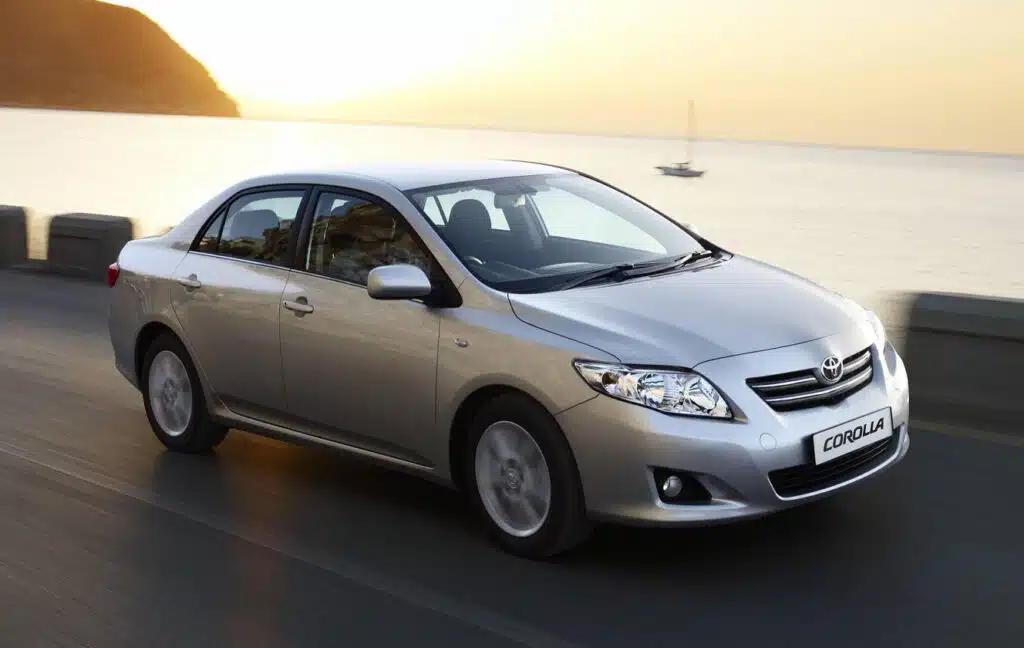 The number 1 car on our list is also the world's highest selling car. We're talking about the Toyota Corolla, also known as the Toyota Auris. Toyota has sold over 44 million Corollas since 1966 which isn't surprising considering its impressive characteristics. Given the sheer number of Corollas that have been sold over the years, it should not be too hard to find one on the used car market.
We recommend the tenth-generation Corolla, manufactured between 2006 and 2011. Try to find a 2009 facelifted, top-spec Corolla Levin ZR. While all Corollas come with great features, the post-09 Levin ZR packs in an incredibly impressive range of additional features. A sophisticated infotainment system, comfortable upholstery, nicer alloy wheels and a visually appealing exterior gives it a premium feel. It combines economy with style in a way few cars in this price range do. It also boasts a superior set of safety features such as electronic stability control that solidifies Toyota's reputation of producing surprisingly reliable cars at low prices.
Are Corollas the most exciting cars you will find in this price range? Certainly not. But, they sure stand out with their superior build quality and great reliability. They are cost effective and have great resale value. So while a Mazda 3 might be more entertaining, and a Toyota Yaris is perhaps better looking, a Corolla would be the most sensible choice under $5000. You really can't go wrong with this one.
We've reviewed versions of the Toyota Yaris, Hyundai i30, Mazda 3 and Toyota Corolla.
In the market for a used car? Check out all our ReDriven Cheat Sheets.
Find all our video reviews over on YouTube.