Surely any car under $3 grand is going to be a dodgy piece of crap but if you think that, you'd be…well look most of the time, you'd be exactly right, but, there are some great bargains to be had under $3 grand and here are our top 5.
5. Suzuki Swift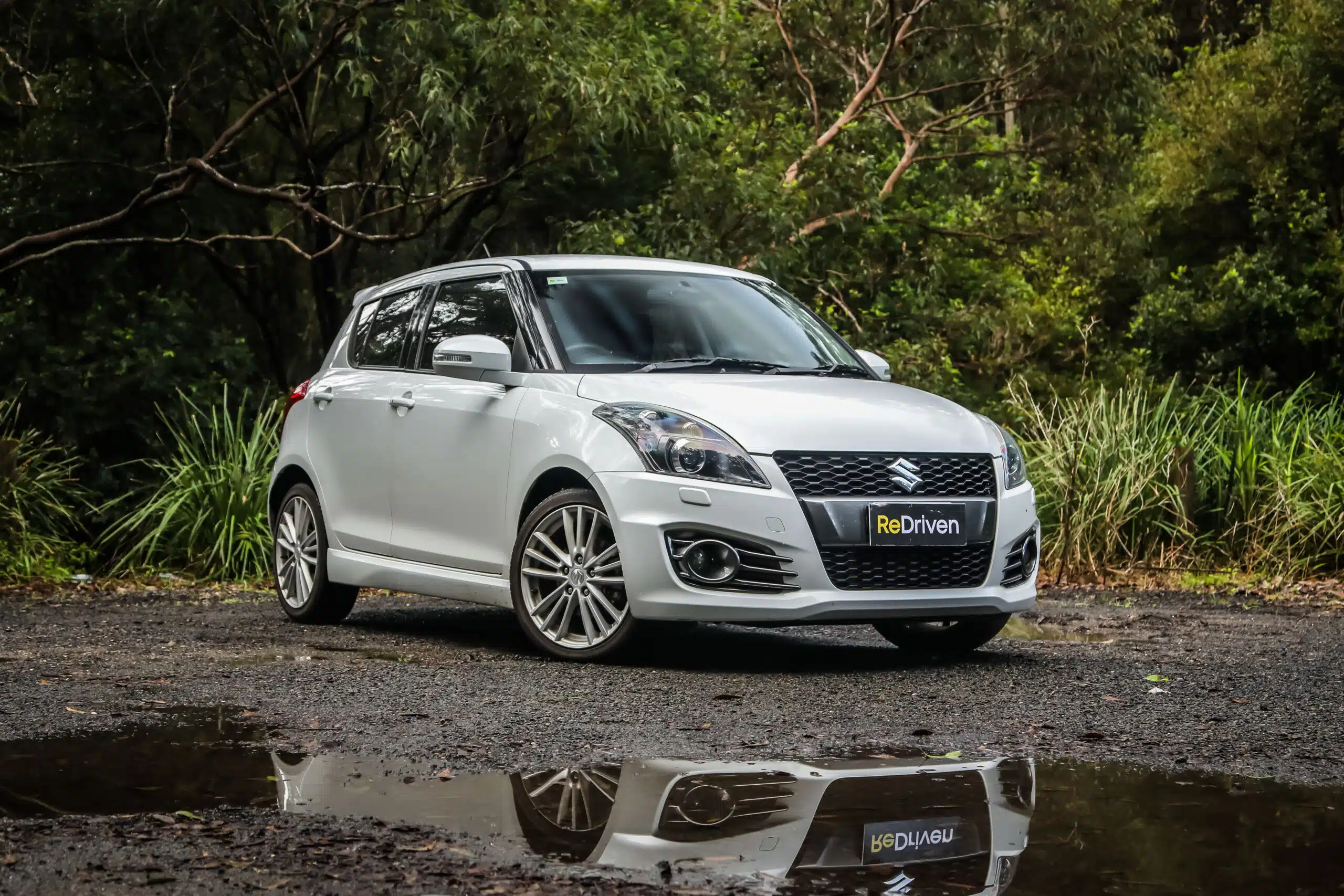 In fifth place it's the Suzuki Swift. Finding one of these for less than 3 grand might be a challenge, but it'll be worth it.
For this budget you'll be looking at 2005 to 2007 Swifts and they'll most likely have loads of kilometres on them, which look, as long as they have a healthy service history, isn't necessarily a bad thing.
These Swifts are super fun to drive, they look pretty cool, they are proving to be a really reliable thing and are inexpensive to run. 
Negatives, well the boot isn't the biggest and like any car in this price range, if they haven't been cared for could spell trouble. So it's critical to check the service history and make sure you have inspected by a licensed mechanic before you hand over your cash.
4. Toyota Corolla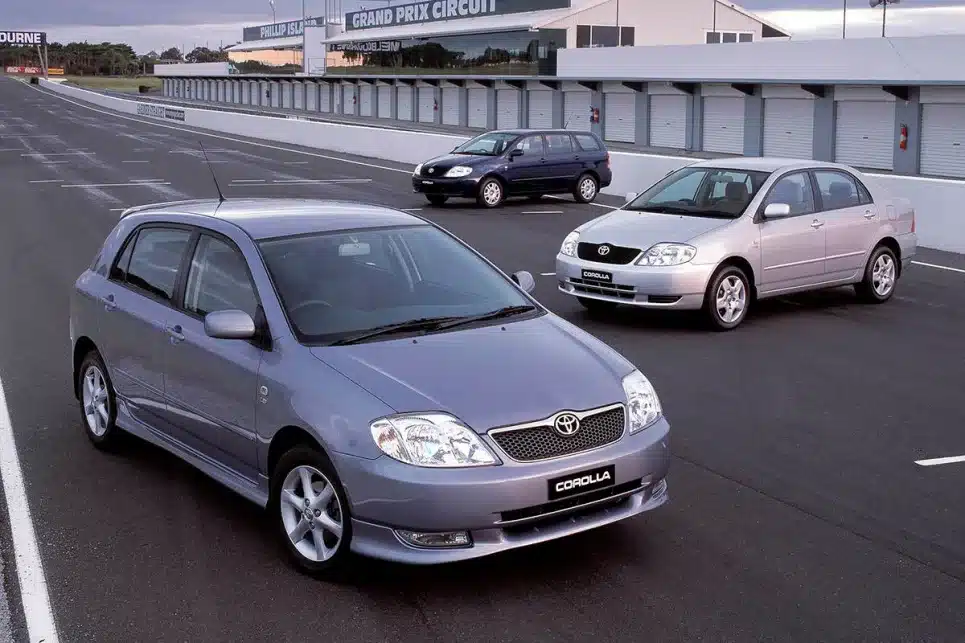 Of course the Toyota Corolla was going to make the list but it's all the way down in 4th place.
Now for $3000, you're going to be presented with a wide range of various Corolla generations and variants but the one to search for is a 2001 to 2007 ninth-generation E120 Corolla and in the best variant trim and condition you can afford.
These Corollas will be available as a 5-door hatch or 4-door wagon or sedan in four trim levels, all powered by a near bulletproof 1.8 litre 4-cylinder engine.
We say near bulletproof because while they do have an excellent reputation for reliability and longevity, with many Corollas still running strongly after well over 400,000kms, a thorough service history is really important.
In fact, we'd go as far as recommending an extremely high kilometre but regularly serviced Corolla over a lower kilometre Corolla that has hardly any service history at all.
3. Subaru Forester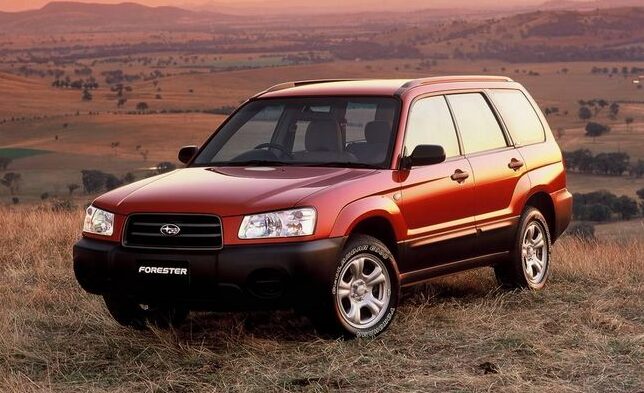 We couldn't just have a list of small hatchbacks because even though the budget is $3000, what if you need more space and more adventure ability than what a small hatch can offer?
Luckily our third place getter fits that criteria perfectly, it's the Subaru Forester.
But, for this budget, there's a very specific Forester you should be hunting for. You'll want the first-generation 1997 to 2002 Forester with the 2-litre engine. 
We cannot say this strongly enough, you want the 2-litre engine, not the later models 2.5 litre, trust us, get the older 2-litre.
The 2.5 litre engines at this price point will most likely have some gremlins lurking around the cylinder heads and that will result in a very expensive repair bill. The 2-litre, at this budget is a far safer and stronger option.
Yes, these Foresters have a bit of an appetite for oil and can be a bit thirsty when it comes to fuel but you get the safety and adventure prowess of Subaru's permanent symmetrical all-wheel drive, really good ride quality, an enjoyable driving experience, great practicality and some relatively tough looks. When compared to the other cars in this list anyway.
2. Mazda 3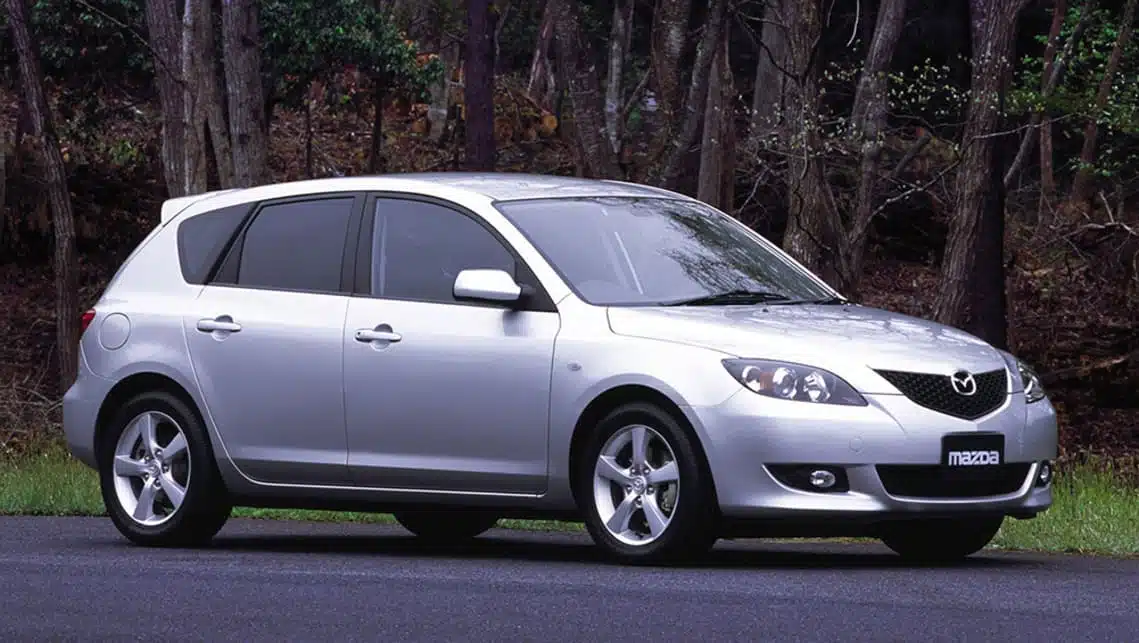 In second place, and yes finding a good one with this budget will be a challenge, it's the first-generation 2004 to 2009 Mazda 3.
Available as either a 4-door sedan or 5-door hatch, the gen-3 is a cracker of a car.
Attractive styling, great performance and dynamic handling mixed with practicality, reliability and a decent level of safety makes the 3 a standout at this price point.
Like the Corolla, don't let high kilometres scare you as long as it has a solid service history. But if that service history has as many holes as a fresh crumpet, maybe walk away.
1. Toyota Echo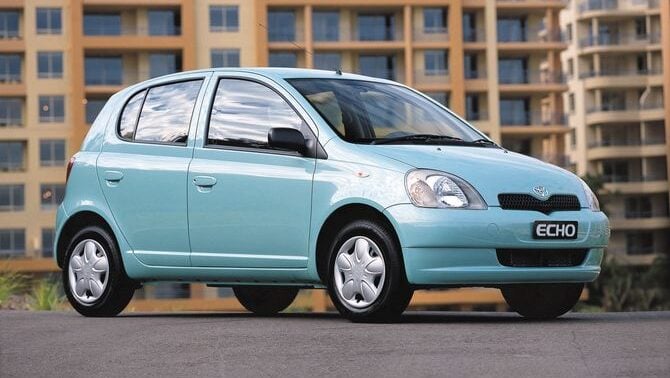 Taking out this top 5, it's tiny, it's quirky, it's a little bubble of fun, it's the 2001 to 2005 XP10 Toyota Echo.
These are available as either a 3- or 5-door hatch or a 4-door sedan but steer clear of the sedan unless you're ok with people laughing behind your back because they are bloody ugly.
The one to get is the 1.5 litre Sportivo, because these things are truly a ball of fun to drive, plus like the slightly more sensible 1.3-litre variants, they are incredibly reliable and even if something does go wrong, it'll cost next to nothing to repair.
Yes they are small but around town they're hilarious to drive, easy to park and with the rear seats folded down, can be pretty practical.
We've reviewed versions of the Mazda 3, Suzuki Swift Sport, Subaru Forester & Toyota Corolla.
In the market for a used car? Check out all our ReDriven Cheat Sheets.
Find all our video reviews over on YouTube.