SUVs may be all the rage right now, but it's important to remember how good a family car can be. Unless you're planning on doing some off-roading or need a higher seating position, a car is generally nicer to drive than an SUV, it should cost less to run and maintain, and can be just as safe and practical. But which cars make the best family transport for under $30,000? Here are our top 5 picks:
5. Honda Accord V6L (2017-current)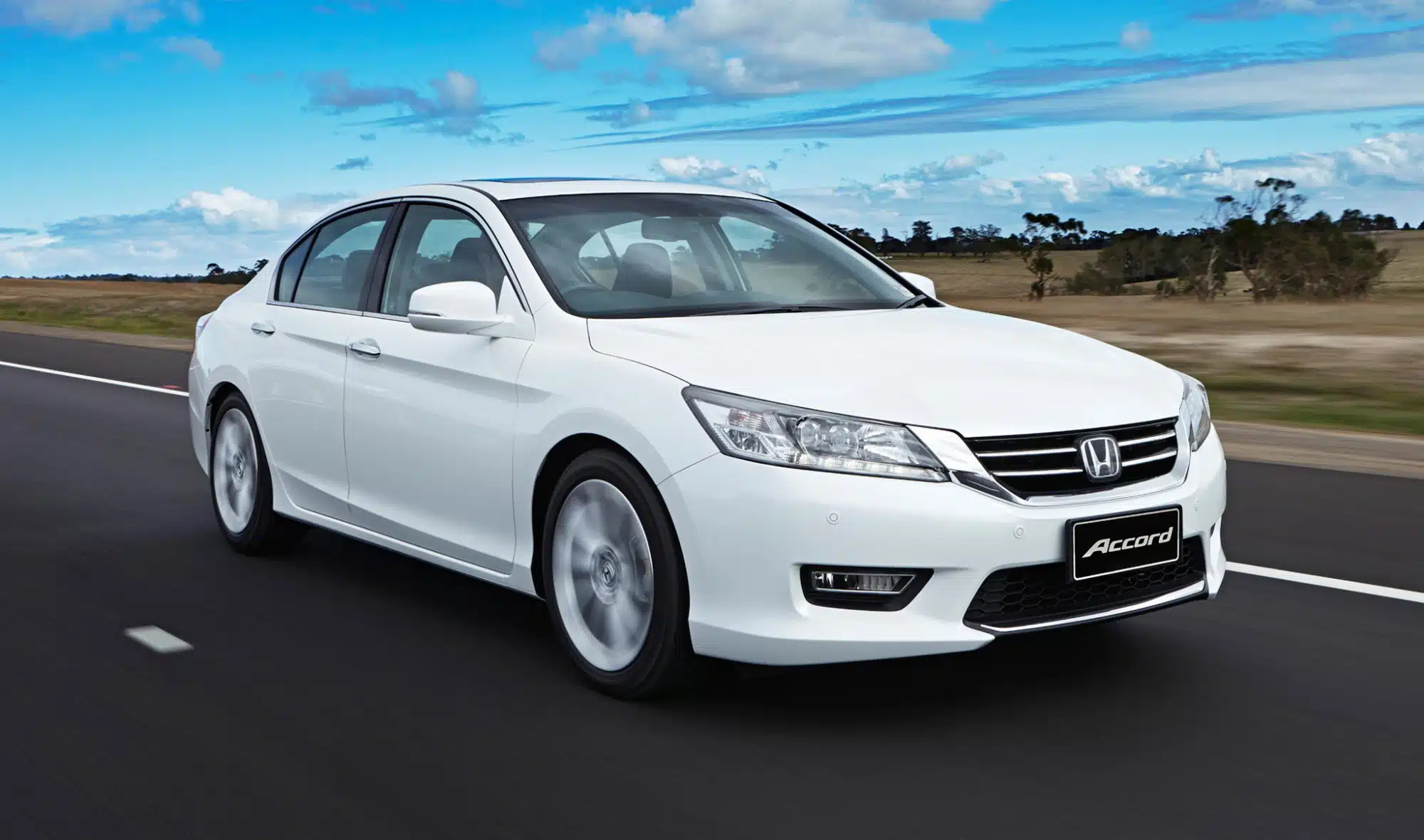 From a manufacturer renowned for exceptional engineering, the Honda Accord has been around in one form or another since 1976. For $30,000, you'll be looking at ninth-generation 2013-2017 Accords and we highly recommend finding a post-facelift 2016 or 2017 V6L.
The engine is silky smooth and with 206kW, it's also responsive and fun to drive. They have an excellent ride quality and the handling makes the Accord genuinely engaging to drive. The interior is spacious and beautifully laid out and the boot is huge. Plus, these things look and feel far more expensive than they are.
4. Subaru Legacy/Liberty 3.6R sedan/wagon (2014-2019)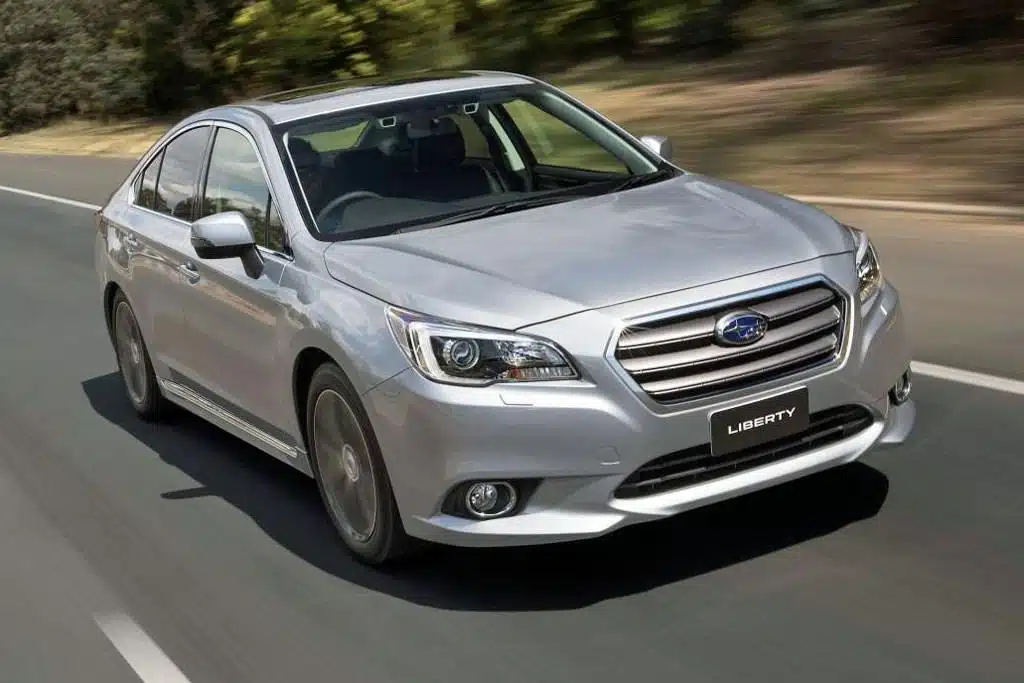 In 4th place, here in Australia we call them a Liberty, everywhere else they're called a Legacy.
Regardless of what they're called, they're bloody good. For $30,000, you'll be able to find a sixth-generation 2014-2019 Liberty or Legacy and we'd recommend going for a 3.6R.
These 6-cylinder Subaru engines were great when first introduced back in the late 90s but now they've been refined and improved through the years, they're a superb power plant.
Yes they can be a bit thirsty but when combined with Subaru's symmetrical all-wheel-drive system and performance-oriented suspension tune, the Liberty feels supremely safe, confident on road and incredibly enjoyable to drive.
3. Toyota Camry SL V6 (2018-now)
In third, they might be a little boring, incredibly sensible, and the automotive equivalent to buying a microwave, it's the Toyota Camry.
From another brand renowned for superb engineering and mechanical reliability, for $30,000, the Camry we'd recommend is an eighth and still current generation in the SL trim spec with the 3.5-litre V6.
Ok, finding one of these for $30,000 could be a challenge but they are out there, they just may require some haggling. This current-gen Camry received a host of mechanical and equipment updates, a new platform equates to more interior space and a huge boot.
The all new 3.5i-litre V6 is silky smooth, pumps out an impressive 224kW and even sounds great. Safety tech is top notch, infotainment is hugely improved over earlier models and while the Hybrid variant is the way to go for fuel savings, the V6 will handle the weight of kids and their stuff more convincingly and is more fun to drive.
2. Lexus GS350 F Sport (2011-2015)
Bringing some luxury to the list, in second place, it's the Lexus GS350 and in particular the F Sport. Ok, GS350 F Sports at this price will have quite a few kilometres on them but being a Lexus, that shouldn't make much of a difference.
The GS350 in standard form is an exceptionally good car. Precision Japanese engineering, superb reliability and typical Toyota and Lexus build quality but the F Sport adds just the right amount of flair.
Equipped with a huge array of electronic gadgetry including a high-end 17-speaker Mark Levinson sound system, Head-Up Display and a super-sized 12.3-inch infotainment screen plus for the kids, the back seat is spacious and comfortable.
Plus it looks cool, drives incredibly well, the ride and handling more than matches its European rivals and it exudes a class and sophistication that will surely help when dropping the kids off at school.
1. Mazda 6 GT Wagon (2018-current)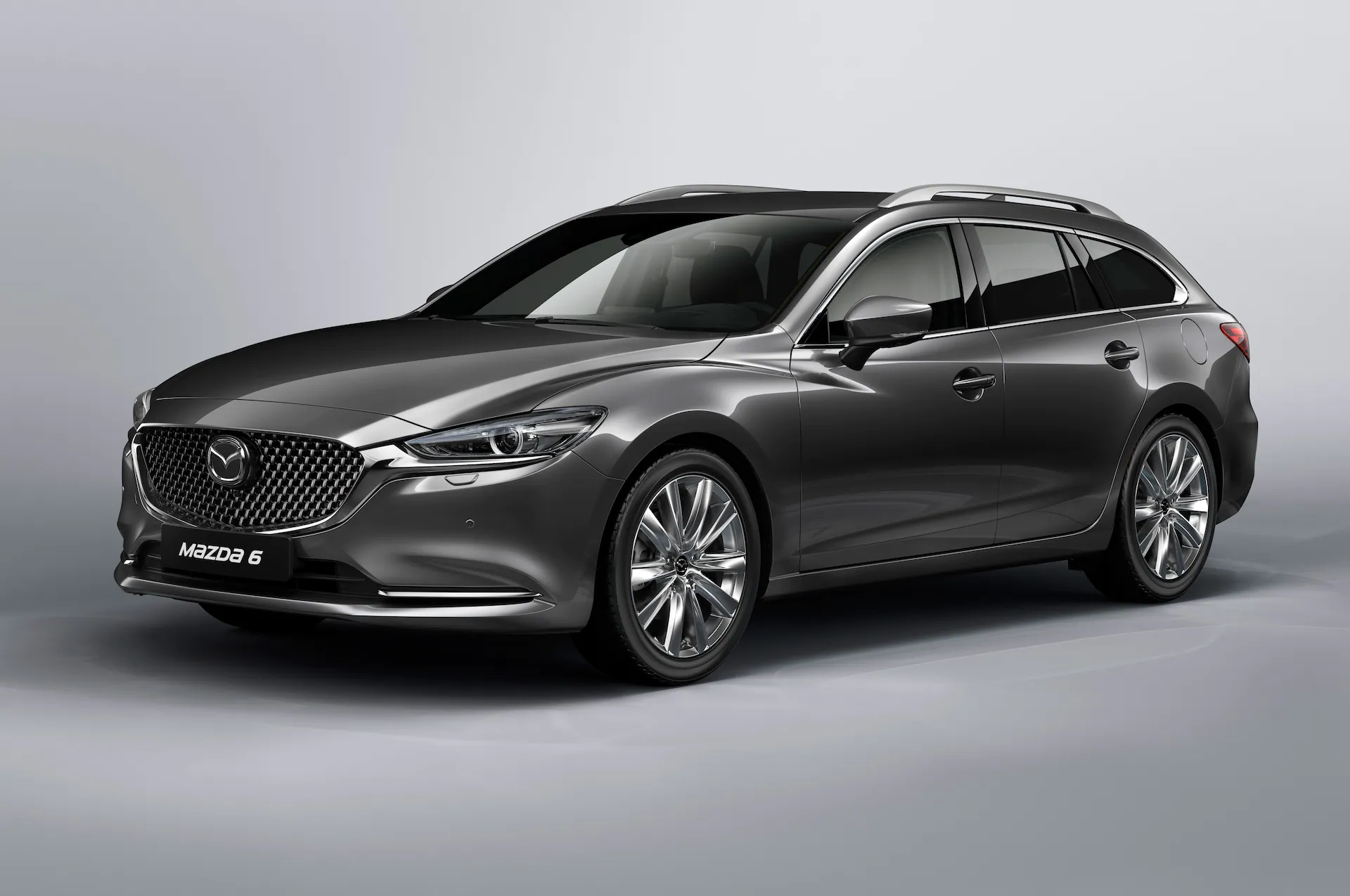 In first place, it was a tough call between this car and the Lexus in 2nd, but for its practicality, we have to give the top spot to the 2018 Mazda 6 GT Wagon. We highly recommend trying to find one of these with the 2.5-litre turbo-petrol engine, which for $30,000, may be a challenge but trust us, they are out there and the hunt will be worth it.
The Mazda 6 GT Wagon is a fantastic car, it looks great, the interior is beautifully designed, challenging even more expensive luxury cars, the wagon form is supremely practical, the levels of tech and safety are excellent and with the turbo petrol engine, it has performance abilities to match its near perfect ride and handling. And being a Mazda, the build quality is superb and reputation for reliability is near faultless. We've seen this with our CX5 and Mazda 3 reviews, they have fantastic longevity.
In the market for a used car? Check out all our ReDriven Cheat Sheets.
Find all our video reviews over on YouTube.
NOTE: This article was originally published in June 2021, so some pricing information may have changed.